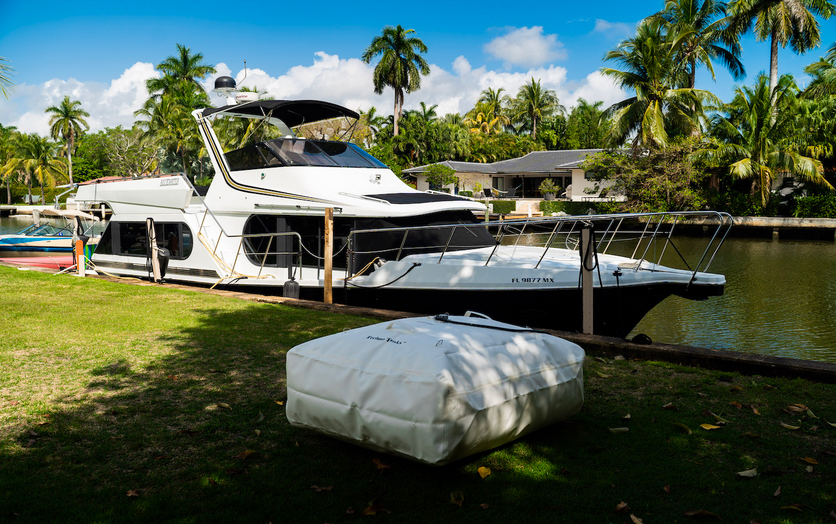 Tips On How To Choose The Best Family Boat
Read Count : 33
Category : Blogs
Sub Category : Miscellaneous
Are you ready to make the leap and buy your very own family boat? As you already know it's a large investment. As such, you'll want to ensure you're putting a lot of thought into what you need on your boat, and what it should be able to do for you. Here's some top tips to help you pick a boat that's right for you. 

Think About How You'll Use Your Boat

Every family will use their boat slightly differently, and that's going to affect how you use it. Before you start shopping, think about what you want to be able to do with your boat. 

For example, many families will want a boat that's perfect for day trips, or for enjoying the water on. A boat that enables you all to partake in watersports may be just what you're after. In that case, a smaller boat such as a bowrider or pontoon will be just what you're looking for. Finding a boat that can be easily transported to different locations is great if you like to travel, too.

Want to be able to do longer trips on your boat? Then you'll need something bigger, that's designed to be used overnight. Having a bigger cabin cruiser will allow you to travel further and explore too. There are other considerations you'll need to make, such as getting a marine fuel bladder for the boat and getting a marina slip rental. However, these are easily arranged and you'll get what you want out of your boating trips. 

Consider The Age Of Your Children

As well as how you'll use that boat, you want to consider your children's ages and how that will affect your trips out on it. 

If your kids are very young for example, you want their safety to be top priority. Will there be a way to keep them away from potentially dangerous areas, such as the edges on the boat or the boat gas tank bladder? It will also affect the style of boat you choose. A flybridge style boat is great as it has an upper deck, but will your kids be safe navigating the steps?

For those with older kids, that will affect how they use the boat too. They may want something that allows them to try new water activities, such as a ski or wakeboat. Of course, you'll also need to consider the needs of your children as they get older too and you take them out on the water. Will the boat still give you what you need then?

Calculate How Much Space You'll Need

Again, every family is different so you'll have different needs when it comes to space on your boat. Space will always be a priority, so you need to be looking at this when you're checking boats out. 

In your cockpit for example, is there enough room for the whole family? Can everyone sit comfortably? On the deck, is there room for the kids to move about and play while you're enjoying the water? There will be some things that you need on deck, such as your fuel bladder for boats. The marine fuel bladder has to be kept above board, so consider this in your space allowance. 

Storage is always a concern, too. You'll need space to store things like wakeboards and swimming gear. You'll also need to be able to store other supplies too, especially if your kids are younger. That's going to be in addition to your regular boat supplies, such as the first aid kit, boat gas tank bladder, and so on.

Kids And Comfort On Your Boat

Depending on the age of your kids and how you'll use the boat, comfort is going to be a concern on your boat too. You want to all be able to use it comfortably, but what does that mean?

Sun protection will be a big factor. There needs to be some shade on the boat, to allow your kids to get out of the sun and protect them from the heat. That's also important to help preserve equipment on deck, such as your fuel bladder for boats. If you have younger kids, you'll also most likely want them to have space to nap. Is there space in the cabin for that? What about in larger boats, when you're planning longer trips?

Have A Budget In Mind

When checking out boats, you'll have a budget in mind. That's going to affect everything you choose, from the boat itself to the equipment such as the marine fuel bladder you buy. That budget will very much restrict you in what exactly you get. 

Having a budget will also be a blessing in disguise though, as that will help you narrow down that search a lot. If you know that you can only afford a certain type of boat, then that's going to make it easier to find one that suits you. Remember not to skimp on the fuel bladder for boats, life vests, and other important equipment though. 

If you aren't able to make your budget stretch far enough to a boat of your own, that doesn't mean that you can't enjoy everything that boating has to offer you. If you can't buy the boat, you'll be able to join boating clubs. These will often offer you access to all kinds of boats for a monthly fee, so you can get out there without spending all that cash right now. 

Even if you are considering buying a boat in the future, you may want to try joining a boat club. Being part of that club means that you can test out all these boats, and see which ones will give you what you need. You can also get experience in using all the boat's features, like the marine fuel bladder and anything else that it offers too. 

There's so much to consider when buying a boat, from getting the right boat gas tank bladder to choosing the right size boat. That list increases when you have kids. Use this guide, and you'll be able to get the right boat for your needs.