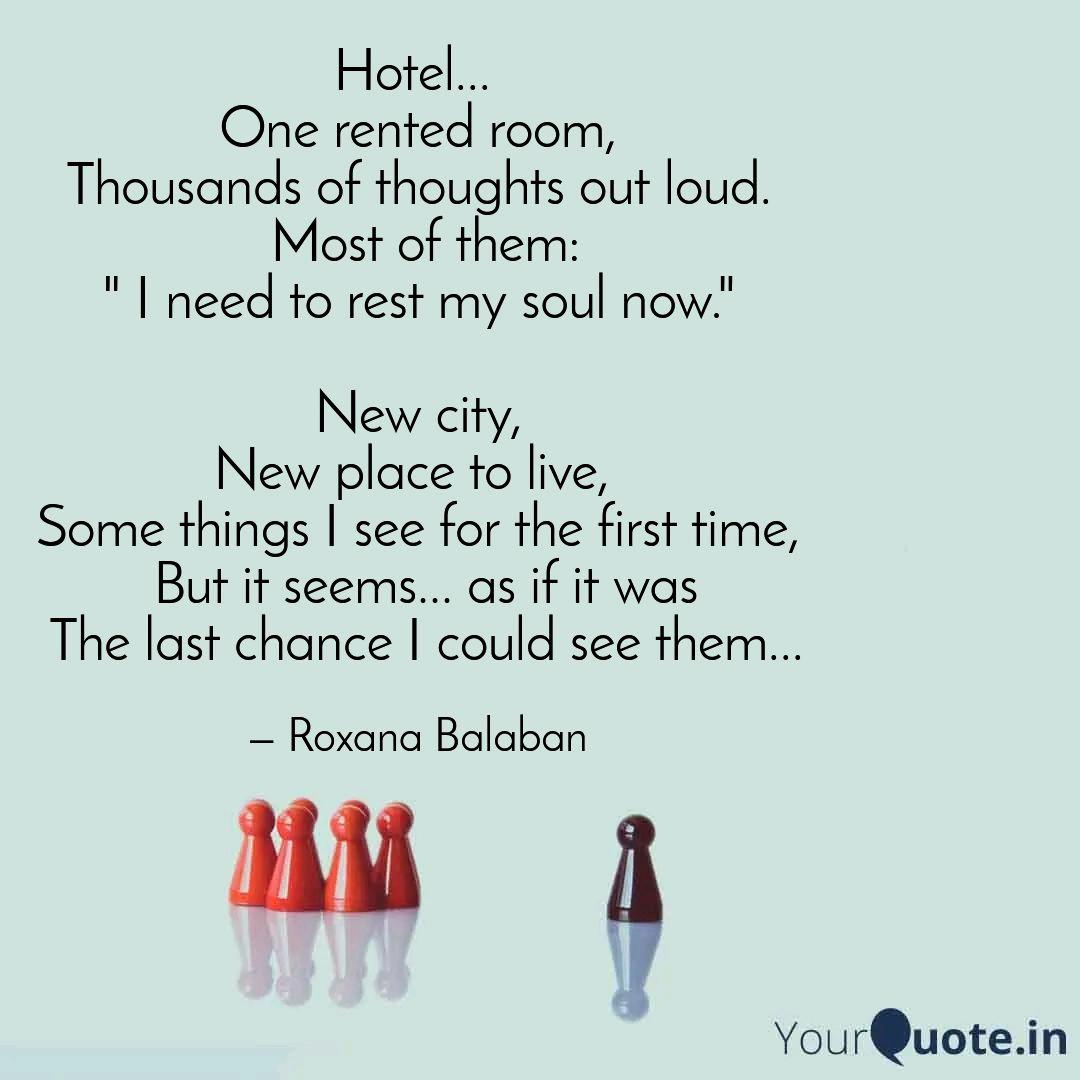 Rented Room
Read Count : 20
Category : Poems
Sub Category : N/A
Hotel... 

One rented room,

Thousands of thoughts out loud.

 Most of them:

" I need to rest my soul now."




New city,

New place to live, 

Some things I see for the first time,

 But it seems... as if it was

 The last chance I could see them...




 Above...

Anything big seems small at my feet.

 Hotel, only passenger nights to spend.

City lights don't leave the streets

 In my darkness mode.

Hotel, a rented room.