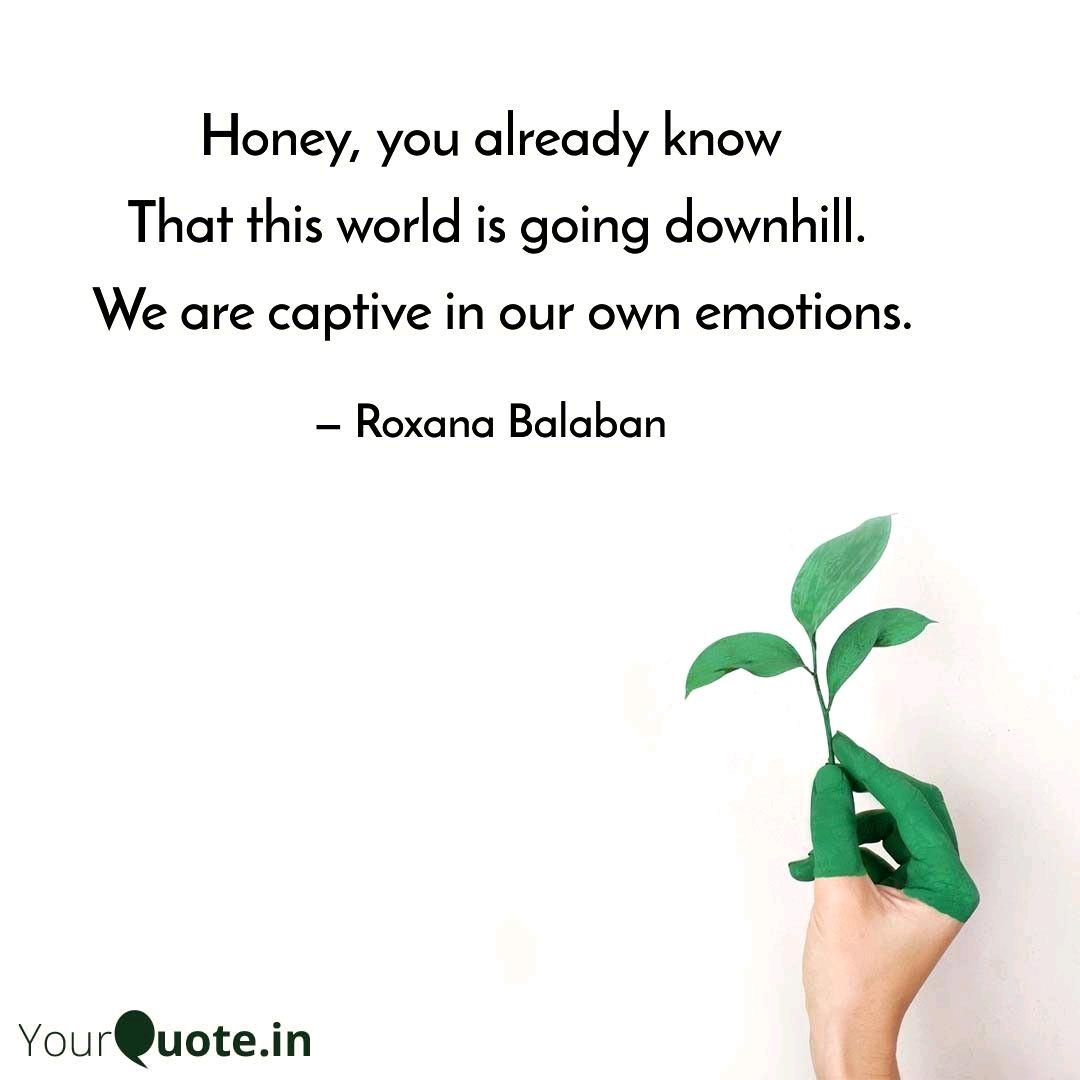 Category : Poems
Sub Category : N/A
Honey, you already know

 That this world is going downhill.

  We are captive in our own emotions.




It hurts me to see how the clouds pierce my ribs The bad thoughts come with the bad weather,

 The mountains cover the seas and the oceans. 




Look carefully around you,

 Hold onto your past like a smoked cigarette.

Let the pain out of your life,

Scream out loud if that makes you feel mine.