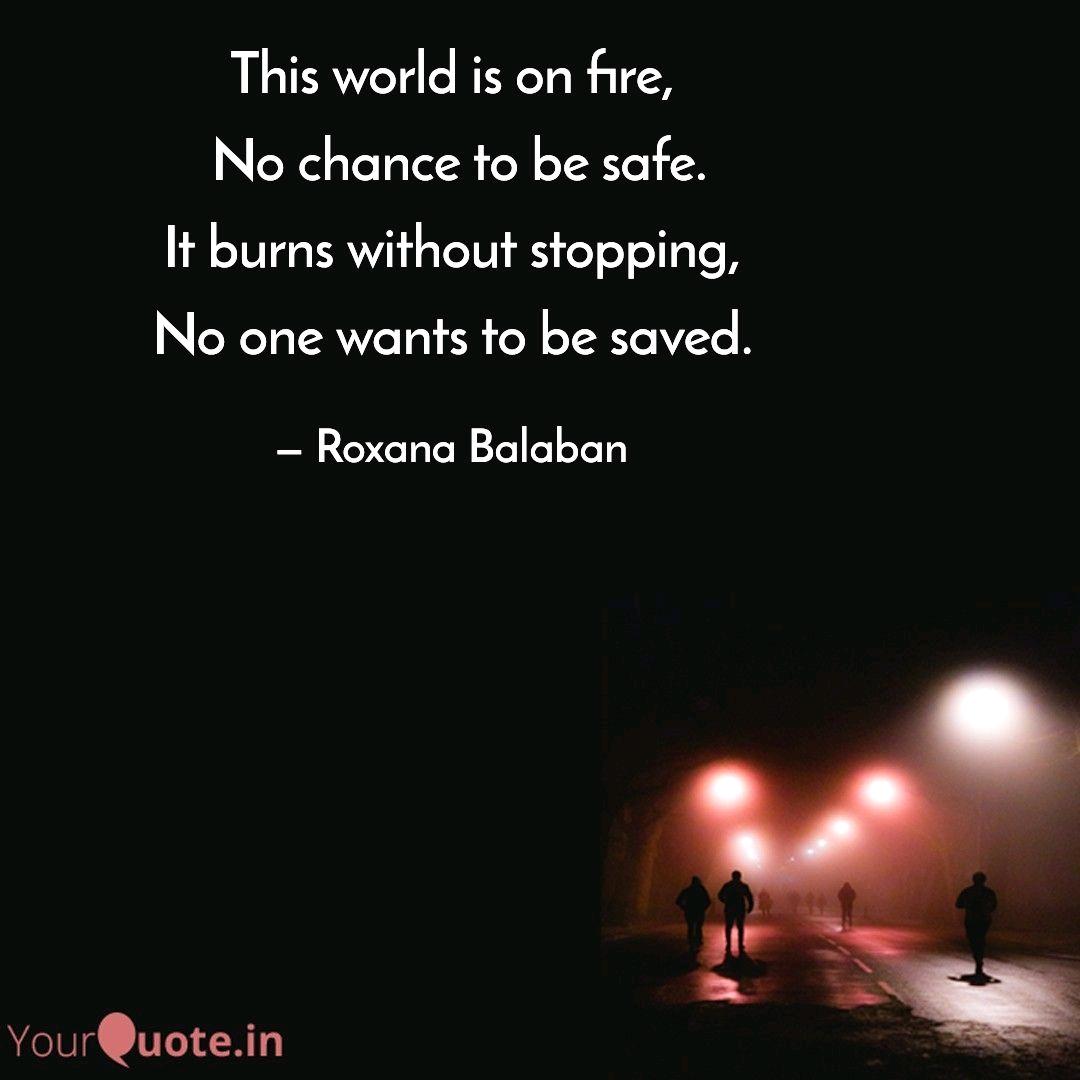 This Wolrd Is On Fire
Read Count : 17
Category : Poems
Sub Category : N/A
This world is on fire,

 No chance to be safe.

 It burns without stopping, 

No one wants to be saved.




 Already burnt on the inside,

 No one will stop their steps in the same place.

  People will be just pieces of black iron

 And technology will be the new God, 

The only God of bad.




  This world is going down,

 But we are all blind. 

 With eyes only on the phone screen,

 Virtual life seems more interesting,

 Playing video games on the computer.




 The world is in danger 

And we along with it.  

We never stop our steps,

 But one day our steps

 Will be erased from there.