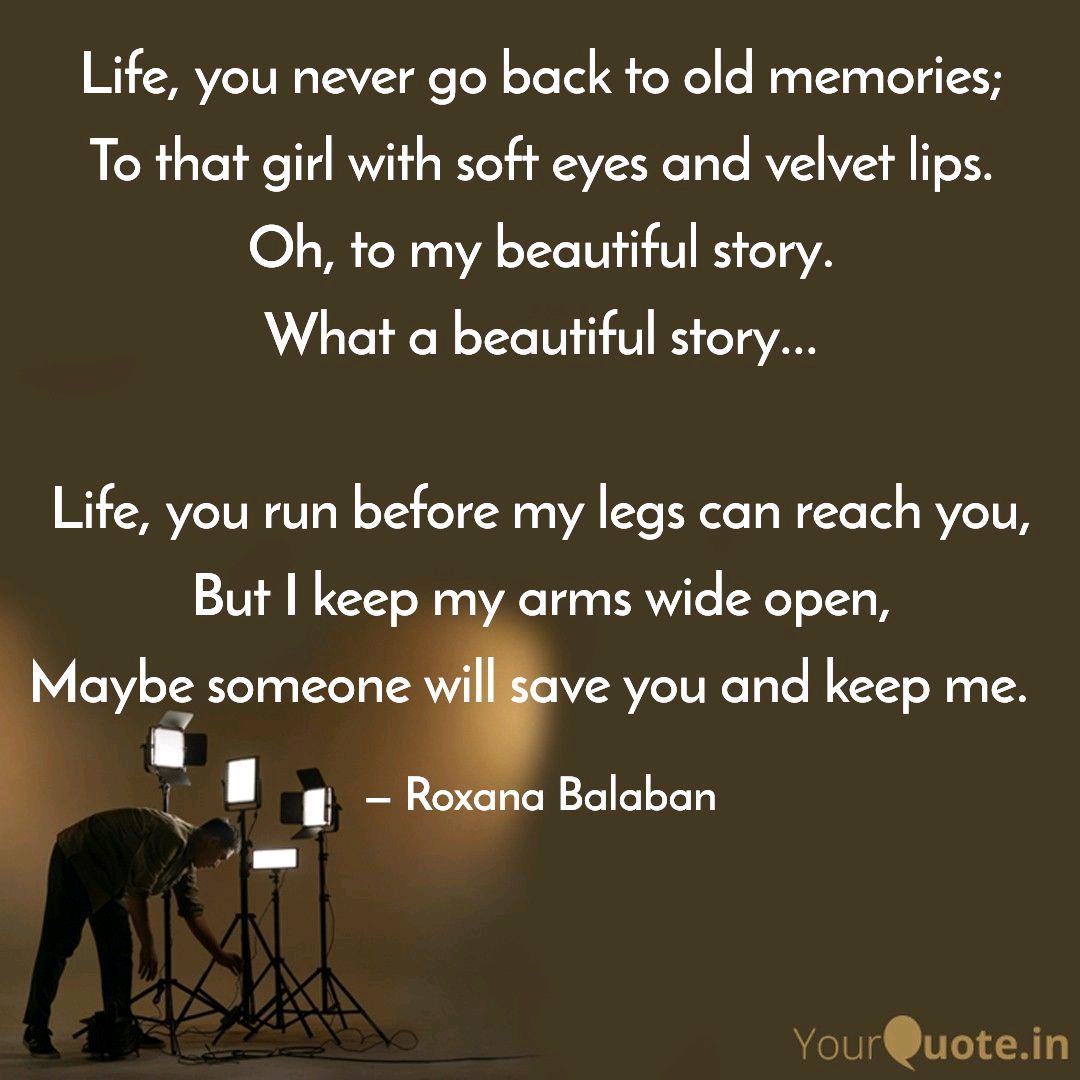 Never Go Back
Read Count : 12
Category : Poems
Sub Category : N/A
Life, you never go back to old memories;

To that girl with soft eyes and velvet lips.

  Oh, to my beautiful story.  

What a beautiful story...




Life, you run before my legs can reach you,

 But I keep my arms wide open, 

Maybe someone will save you and keep me.  




Life, you never tell me

 If I'll catch another sunrise, 

When from the sky I'm just a dry shadow, 

Even those around me barely see me. 




 Life, I know you want to get rid of my body,

 But my soul is addicted on breathing.

Like the earth with the water,

Like the water to life.