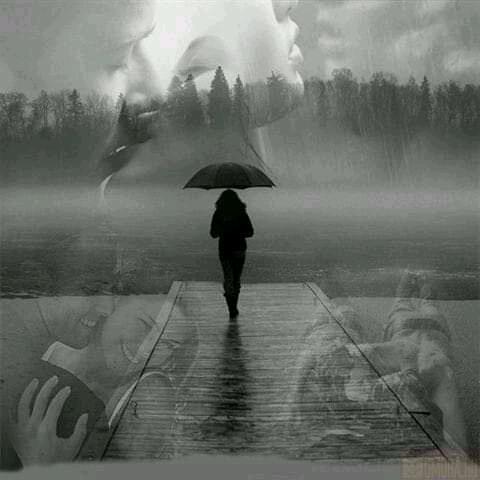 VOID OF FADED DREAMS
Read Count : 12
Category : Poems
Sub Category : N/A
She envies their smiling faces.

She envies the happiness in their eyes.

She envies the bond they share

of a love that never dies.

She envies their uncomplicated past.

She envies their perfect moments

that always seems to last.




She envies what she has never found,

what she has never seen.

The beauty of a love lost and a life

that should have been.

She envies the girl she was, but she lost her long ago.

Now there's nothing left of her.

No beauty to be seen in the lines

upon her face.

That girl is just a memory now,

her hopes and dreams erased.




No blissfull wedding photos hanging on the wall.

No happy in love faces.

No perfect memory at all.

No datenights or pillowfights.

No dancing in the livingroom.

No laughter and whispers under a full moon.

No happy place they found.

No contentness in her heart.

They should have been so much more now

than what they were at the start.




The saddest part is that she can never go back.

The very thought of it she cannot except.

She only has herself to blame.

Living every moment, every day

exactly the same.

Living in that empty space from which she can never escape it seems.

Still searching for the girl she once was in a void of faded dreams.