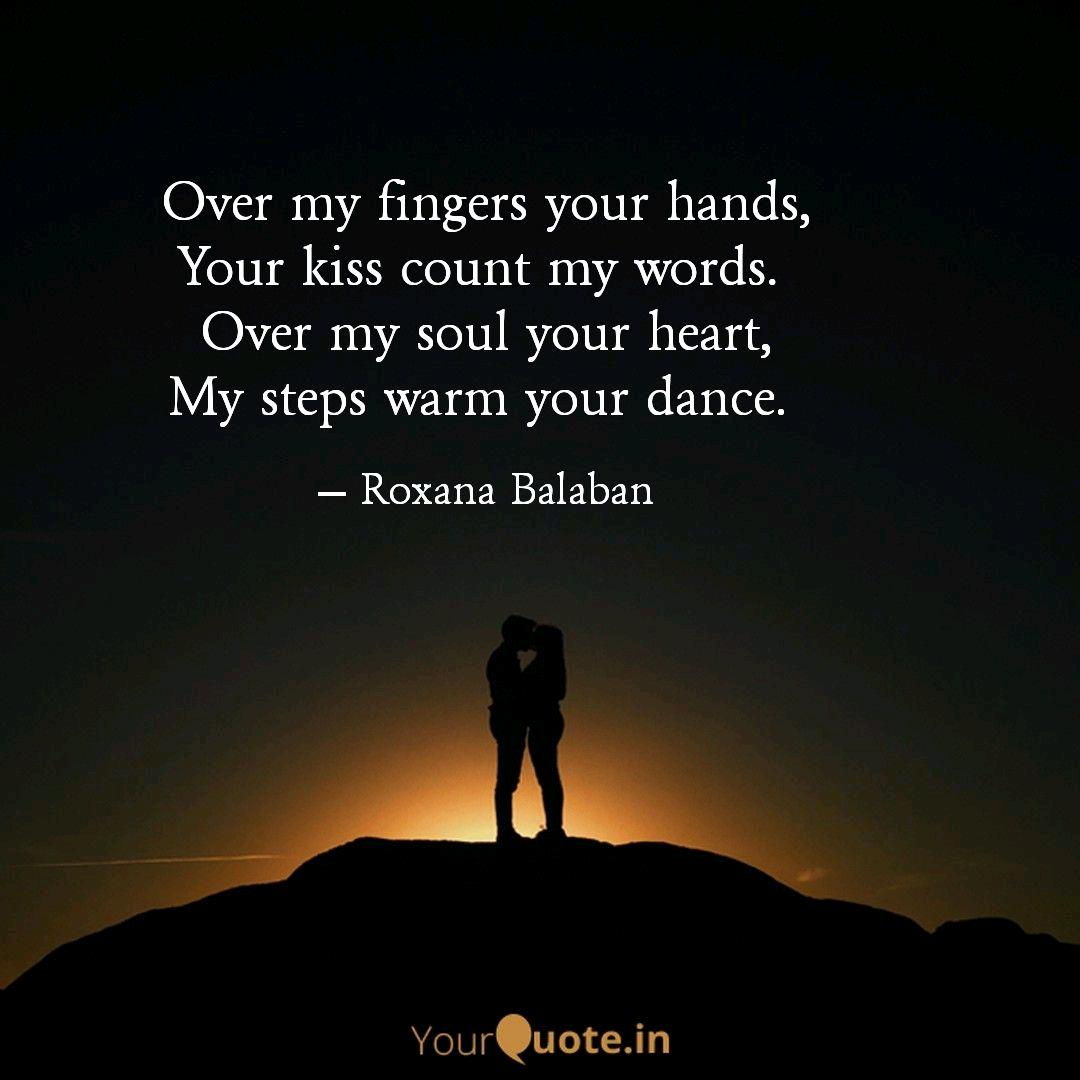 Over My Fingers
Read Count : 31
Category : Poems
Sub Category : N/A
Over my fingers your hands,

 Your kiss count my words.  

Over my soul your heart,

 My steps warm your dance.  




We begin to share

 Our lives in common, 

Sharing sorrows as joys

 And joys as sorrows. 




 Over my thoughts your ideas, 

Over my silence your sigh and "hello".




  On top of your meal,

 You want another portion of fries. 

 Over my love, your heartbeat 

Measuring my pulse, 

My whole life too.