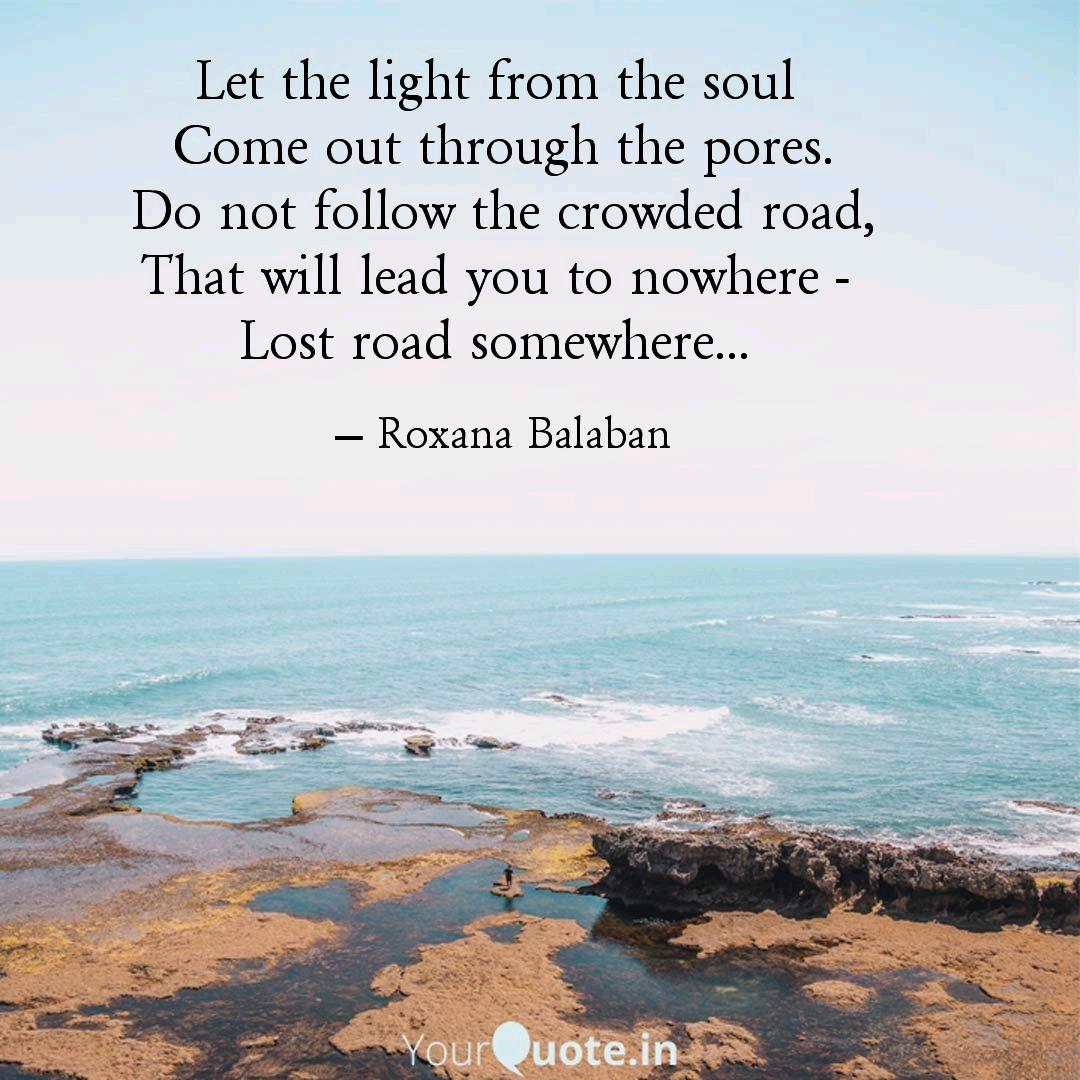 Somewhere
Read Count : 28
Category : Poems
Sub Category : N/A
Let the light from the soul 

Come out through the pores.

 Do not follow the crowded road, 

That will lead you to nowhere - 

Lost road somewhere... 




 We imagine the perfect life in others, 

But we don't know how to live ours.  

Let goodness come out of your heart, 

Leave evil behind you.




Small in the hands

 Of those who control us, 

We only listen to their voices,

 Forgetting about our own person.