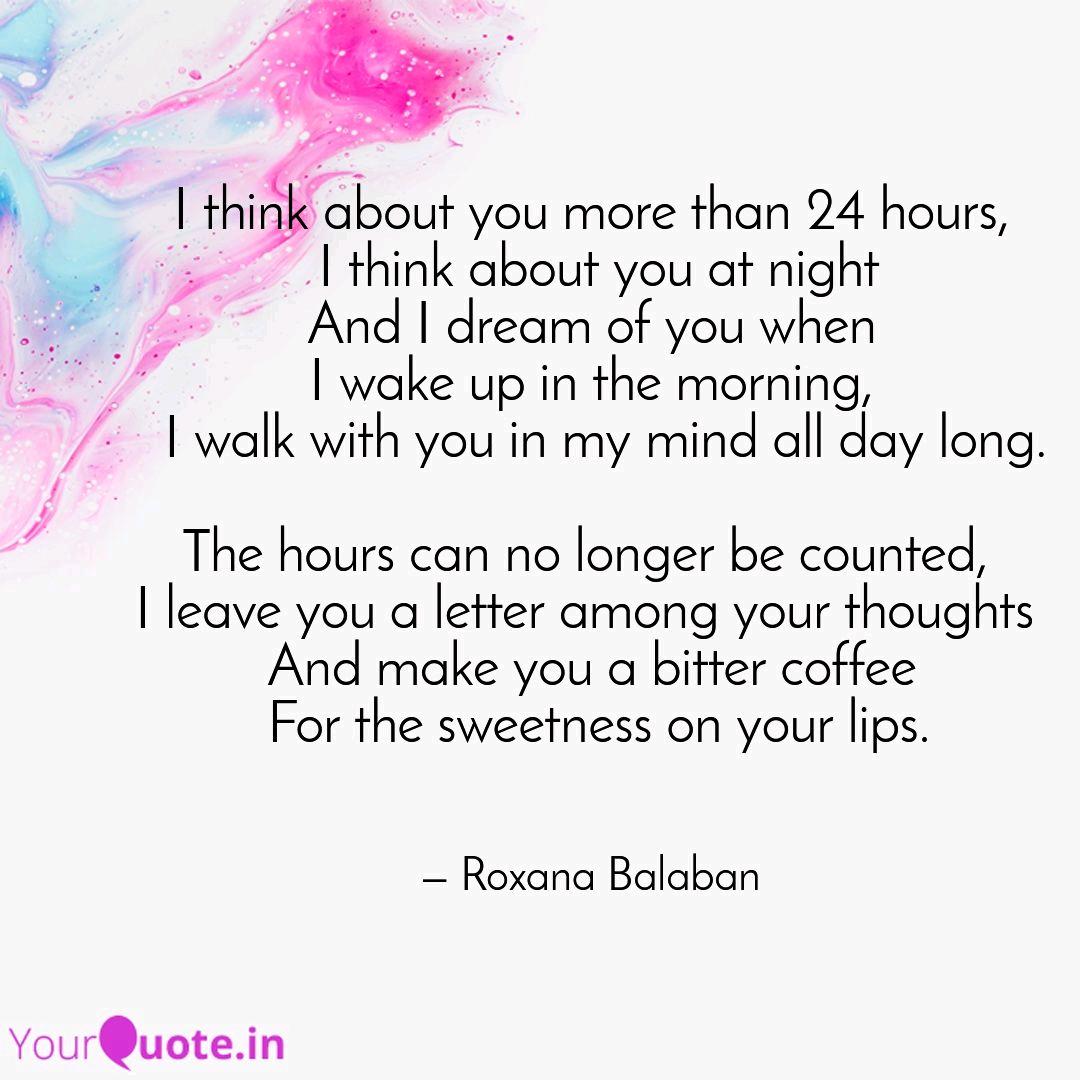 Special To Me
Read Count : 74
Category : Poems
Sub Category : N/A
I think about you more than 24 hours,

 I think about you at night

 And I dream of you when 

I wake up in the morning,

  I walk with you in my mind all day long.




The hours can no longer be counted, 

I leave you a letter among your thoughts 

And make you a bitter coffee

 For the sweetness on your lips.




  Inside my heart I built a tunnel,

 I buried all my feelings there.

I also put a red rose for you, 

  I bought it from your favorite florist 

To make your day special 

As you are special to me.