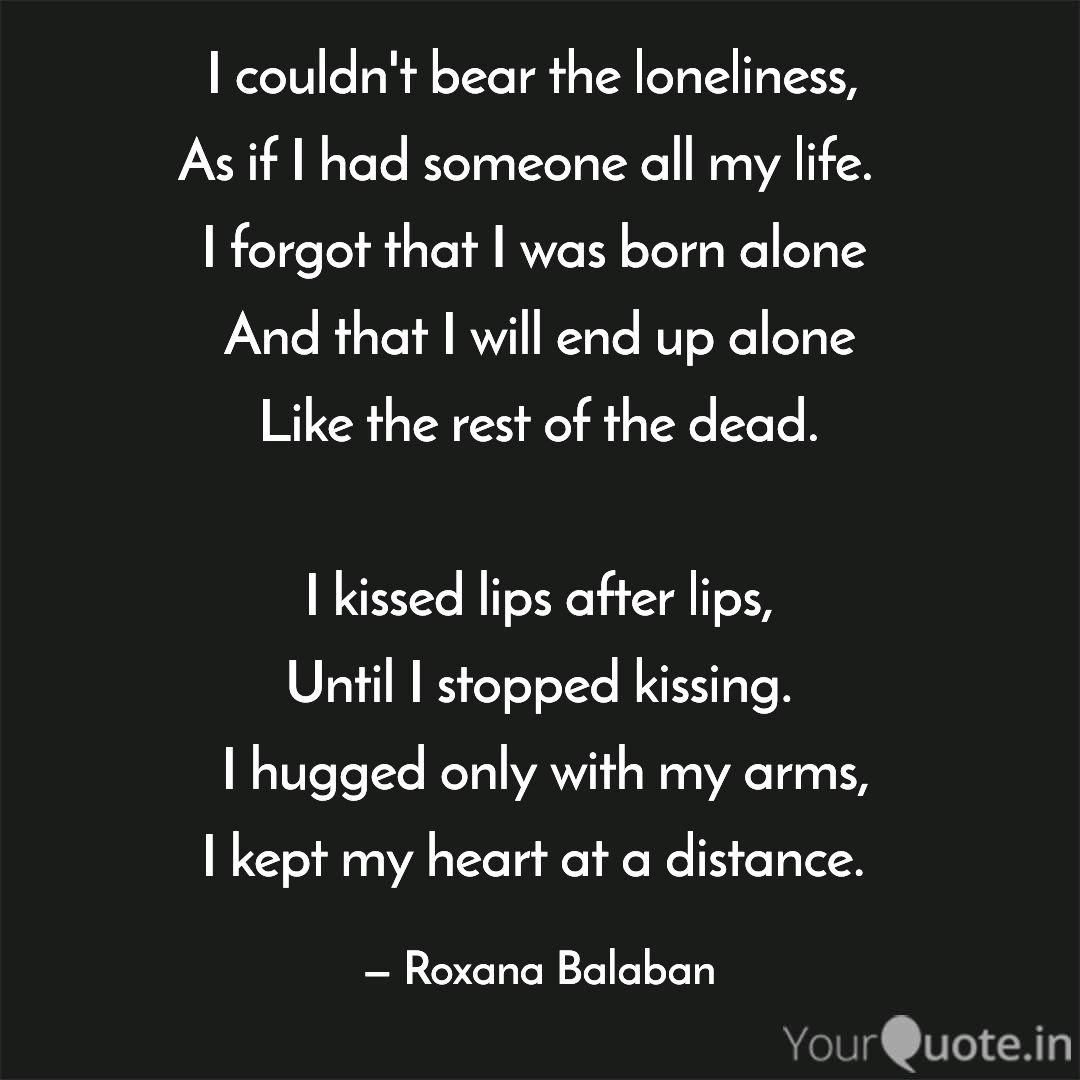 I Will End Up Alone
Read Count : 66
Category : Poems
Sub Category : N/A
I couldn't bear the loneliness, 

As if I had someone all my life.  

I forgot that I was born alone 

And that I will end up alone

 Like the rest of the dead. 




 I kissed lips after lips, 

Until I stopped kissing.

  I hugged only with my arms, 

I kept my heart at a distance. 




 I talked a lot when no one wanted to hear me,

 And when someone was willing to listen to me,

 I had no words left on my tongue, moving away.




  Sadness is a trap of loneliness,

 The heart becomes nostalgic 

And you want what you don't have yet,

But you long for it for many years...