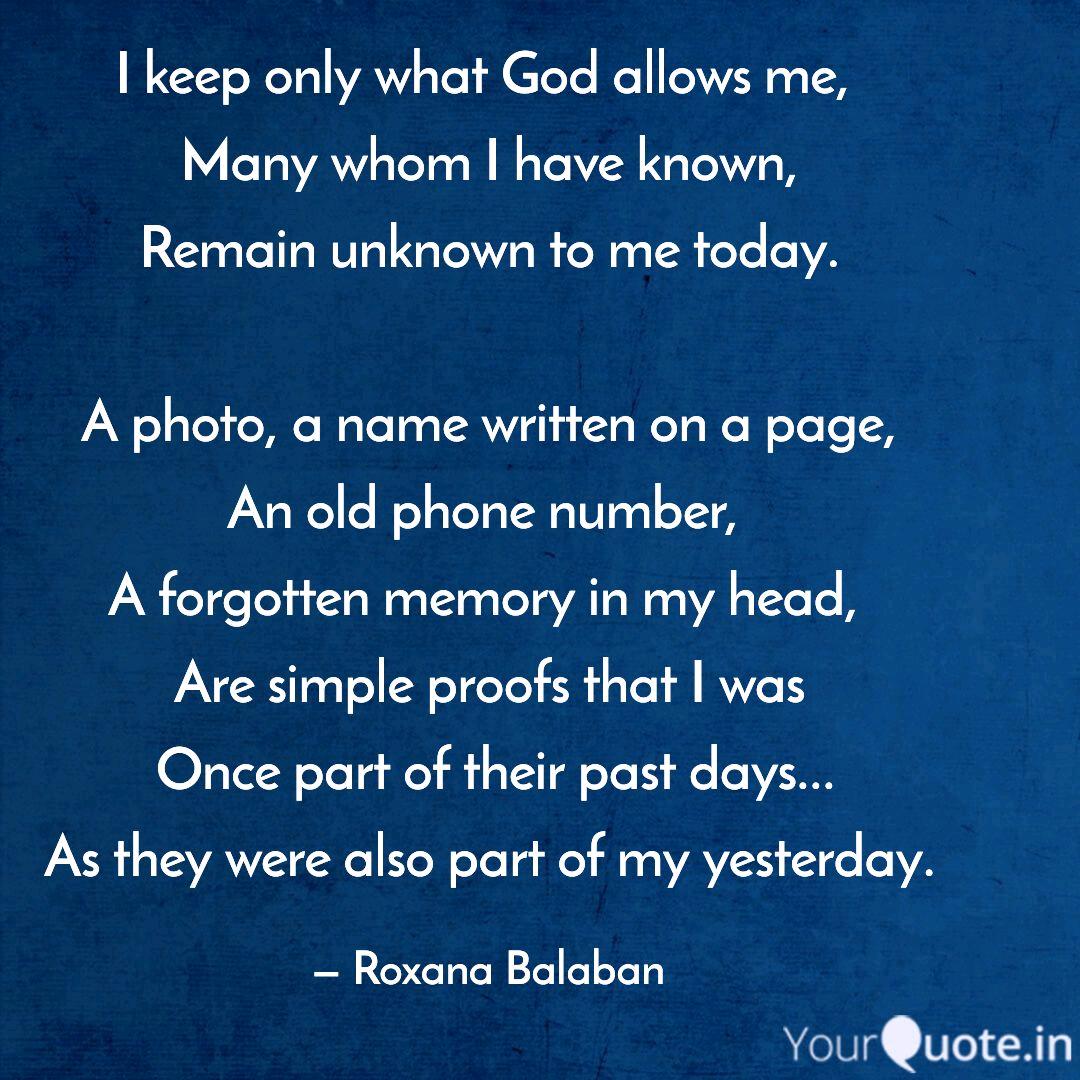 What God Allows Me
Read Count : 31
Category : Poems
Sub Category : N/A
I keep only what God allows me, 

Many whom I have known,

 Remain unknown to me today. 




 A photo, a name written on a page, 

An old phone number, 

A forgotten memory in my head, 

Are simple proofs that I was

 Once part of their past days...

As they were also part of my yesterday.




I only keep those who need me in their lives,

Those who leave me, have the bad habit 

Of always coming back...




God keeps only what I need,

 I trust in Him,

 Because He makes better choices

 Than I do myself.