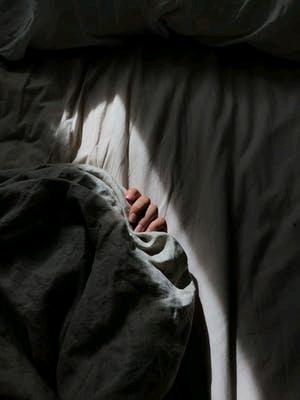 His Sleep
Read Count : 67
Category : Poems
Sub Category : N/A
Oft do I find myself exhausted from my daily routine of being indoors. 

I do nothing but remain inside.

Quietly. 

Peacefully.

Mind-numbingly. 

To merely exist is beyond debilitating yet, at the dark hours, I am fully functional. 

I function as if I could cut down an army, my mind moves to form alien ideas and thoughts that harm me and intrigue me.

Brindle lenses bleed red, crows feet tearing below them; even so, I function like the world cannot stop me. 

It is dark, inside and out, scorching due to the season. I am alive when many are hibernating for the few stretches of time they can catch.

Blue lights invade my lenses from all angles, holding no remorse for me and I proudly accept the challenge.

Time stretches.

Enough of it has been spent tonight, another day gone. Existing is tiring, but my bed calls to me.

It is all I can look forward to these days.

To forget, to wonder, to imagine, to forgive internally, to travel to new worlds, to plan, to relax.

To finally rest.

6:05 AM

Time stretches ever so gently as I lay quietly here. 

Her arms coil around me, allowing me to bury myself in her grasp, the most gentle of kisses land upon my forehead. 

Existing is tiring and many things more.

But, always, she arrives to take me away in secrecy so we may embrace.