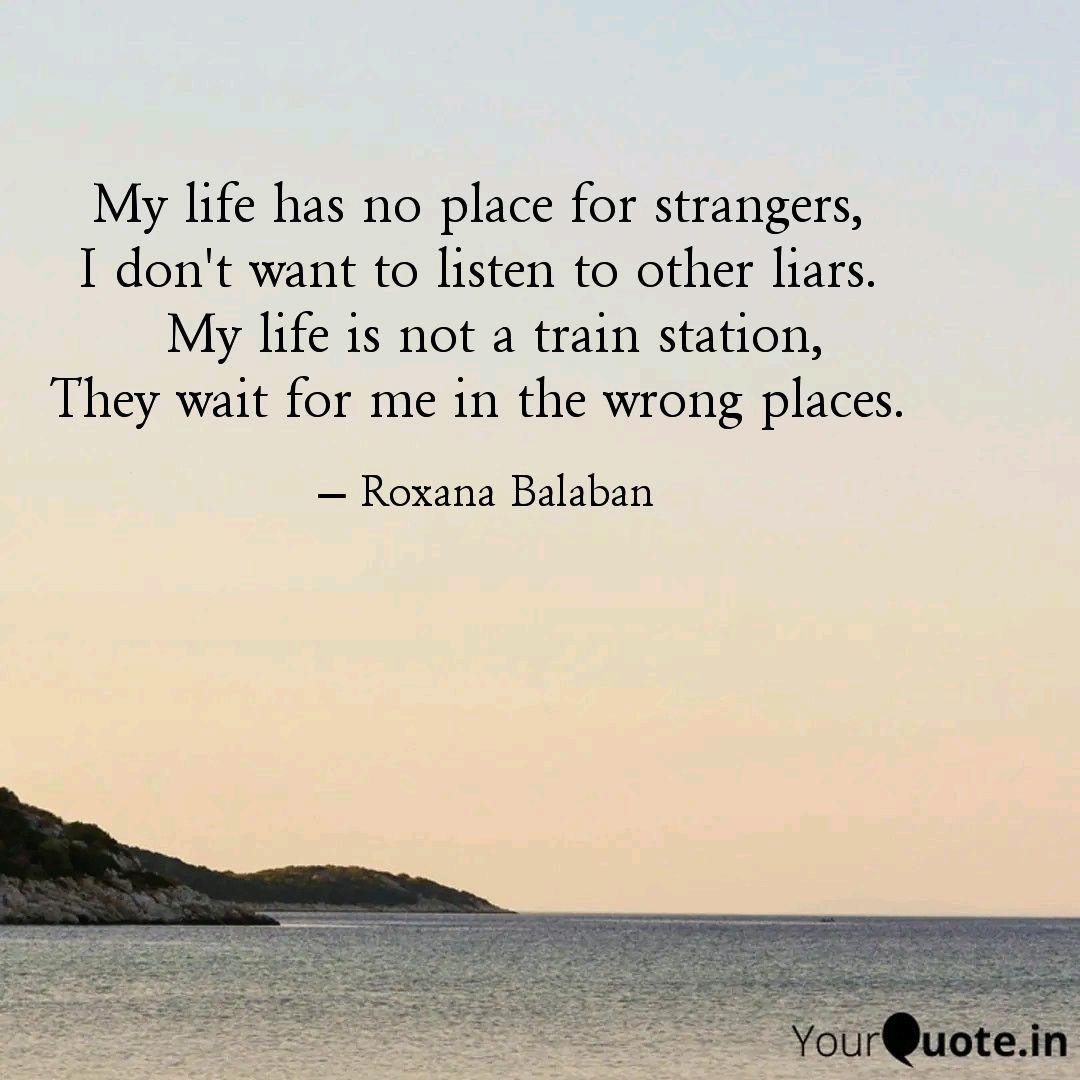 Category : Poems
Sub Category : N/A
My life has no place for strangers, 

I don't want to listen to other liars. 

 My life is not a train station,

 They wait for me in the wrong places.  




I also fall in love 

When others fall out of love with me, 

I'm not always ready to suffer

 But I end up disappointed

 About many of my dreams. 




 I let my blood run into the void,

 My legs are heavy, 

I can no longer lift them off the ground,

 I lose my balance.