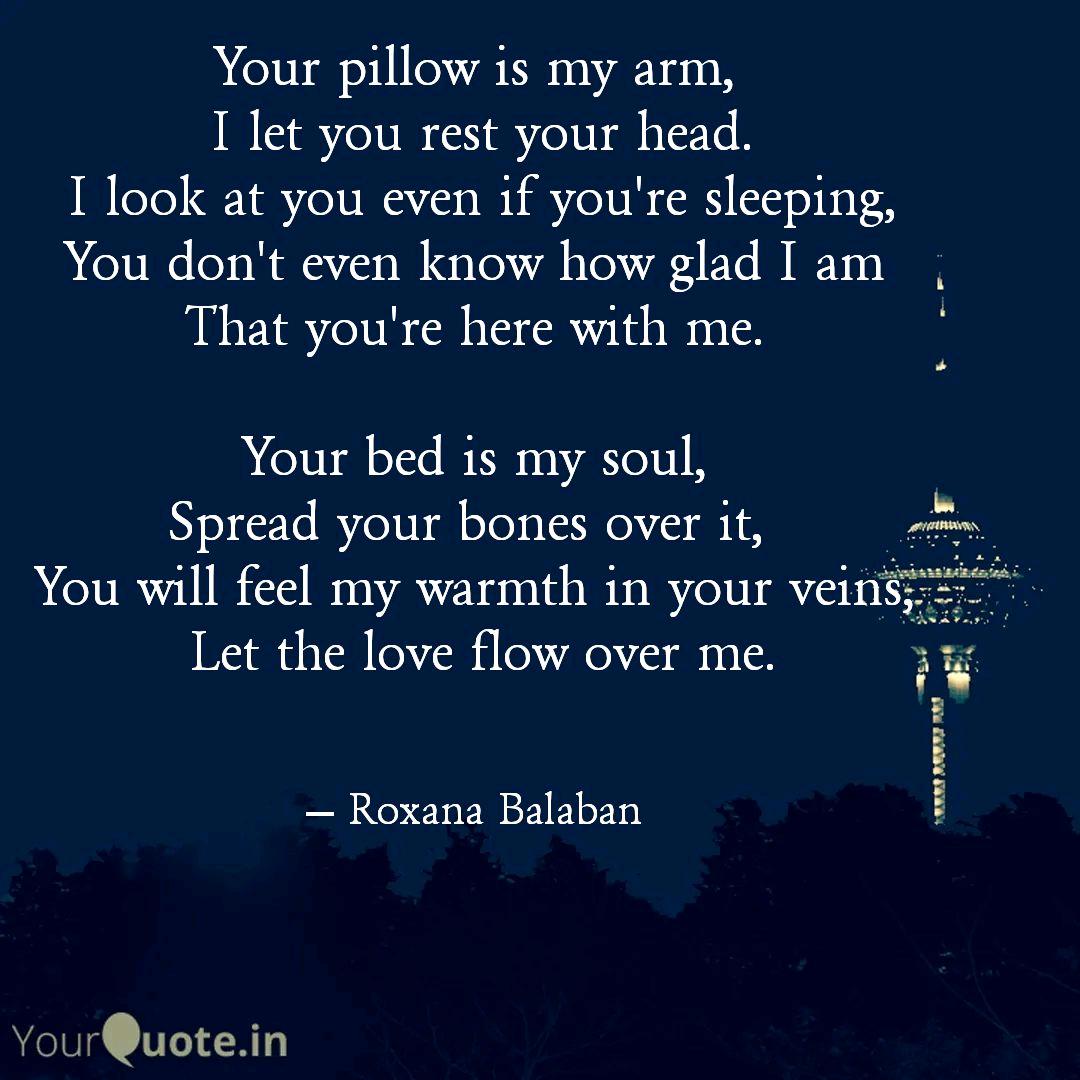 Everything You Want
Read Count : 27
Category : Poems
Sub Category : N/A
Your pillow is my arm,

 I let you rest your head.

  I look at you even if you're sleeping, 

You don't even know how glad I am

 That you're here with me. 




 Your bed is my soul, 

Spread your bones over it, 

You will feel my warmth in your veins,

 Let the love flow over me.




My heart is the blanket 

With which I wrap you tight,

 I will cover every inch of your soft skin,

 No one can take you out.




My life is the place where 

You can rest your life.

You don't need dreams,

 You can live everything you want.