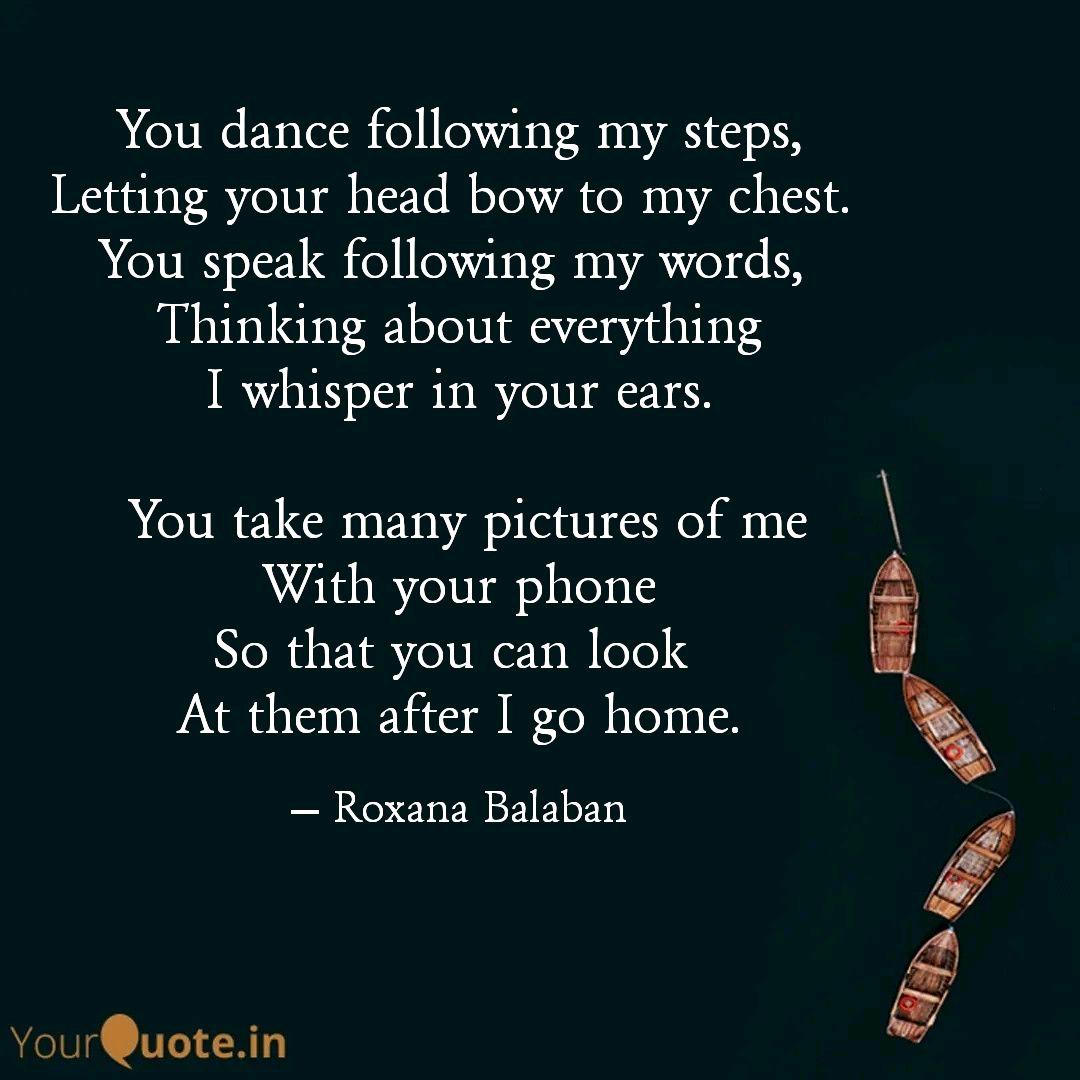 Many Pictures Of Me
Read Count : 81
Category : Poems
Sub Category : N/A
You dance following my steps,

 Letting your head bow to my chest.  

You speak following my words, 

Thinking about everything

 I whisper in your ears. 




 You take many pictures of me

 With your phone 

So that you can look 

At them after I go home. 




 You don't answer

 When you're nervous,

 You take time to calm down

 And reflect on our problems 

And how to solve them.




You are a book of poems 

From which I collect the words 

To write you in my story, word by word.




You are me in a better version, 

Your smile brings me out of depression...

 And your hands fill the voids in my soul, 

You invented the word love.