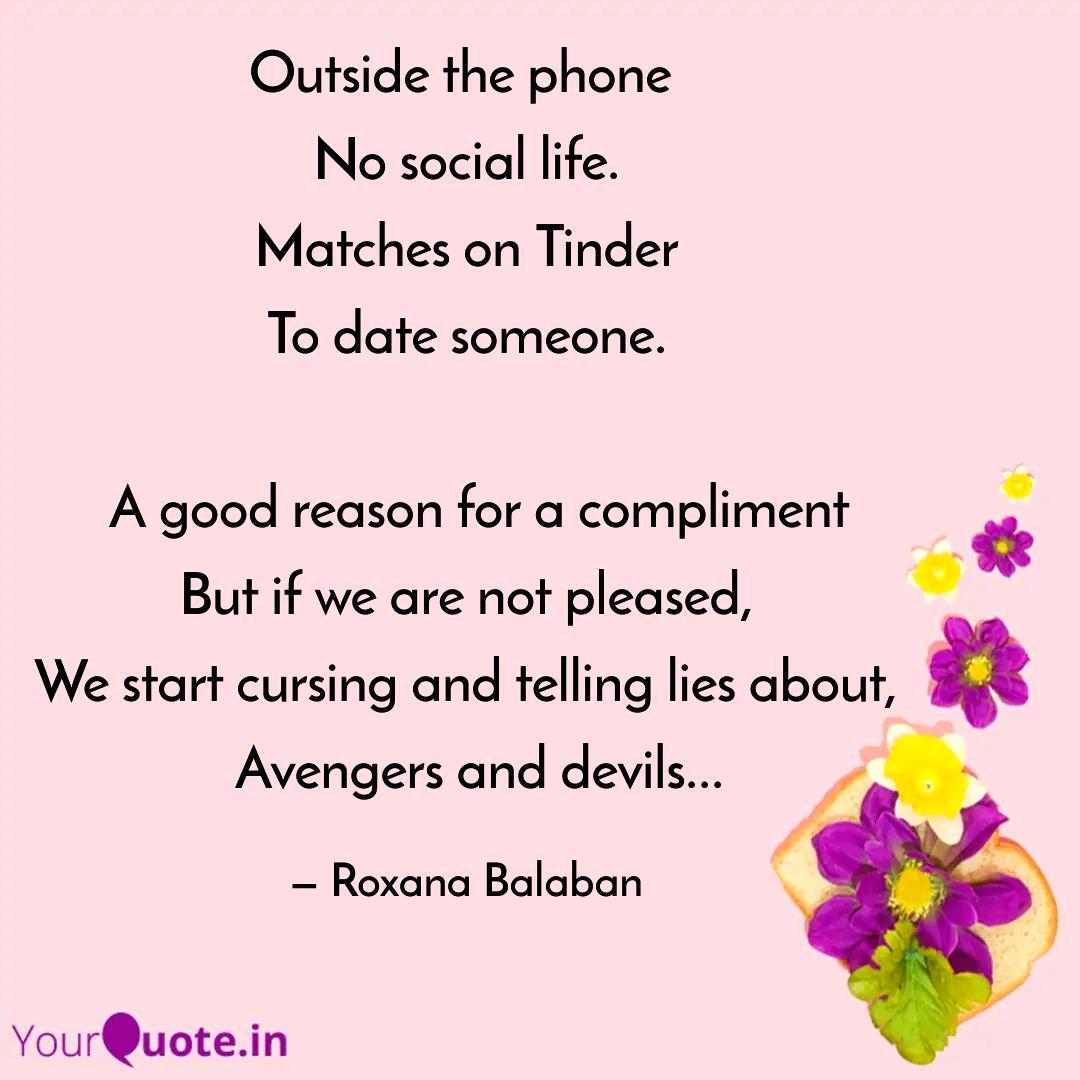 Category : Poems
Sub Category : N/A
Outside the phone 

 No social life. 

 Matches on Tinder 

To date someone.




  A good reason for a compliment

 But if we are not pleased, 

We start cursing and telling lies about,

  Avengers and devils...




More courage to do harm and hurt,

All the same so that there is no one against

 Someone who does wrong things as right.

"Don't act differently!"  

That's what they taught us.




Outside the door we no longer see the real life,

 We walk with our heads bowed

 To look at the ground under our feet,

And not the sky that warms

 Our lives and kills the devil.