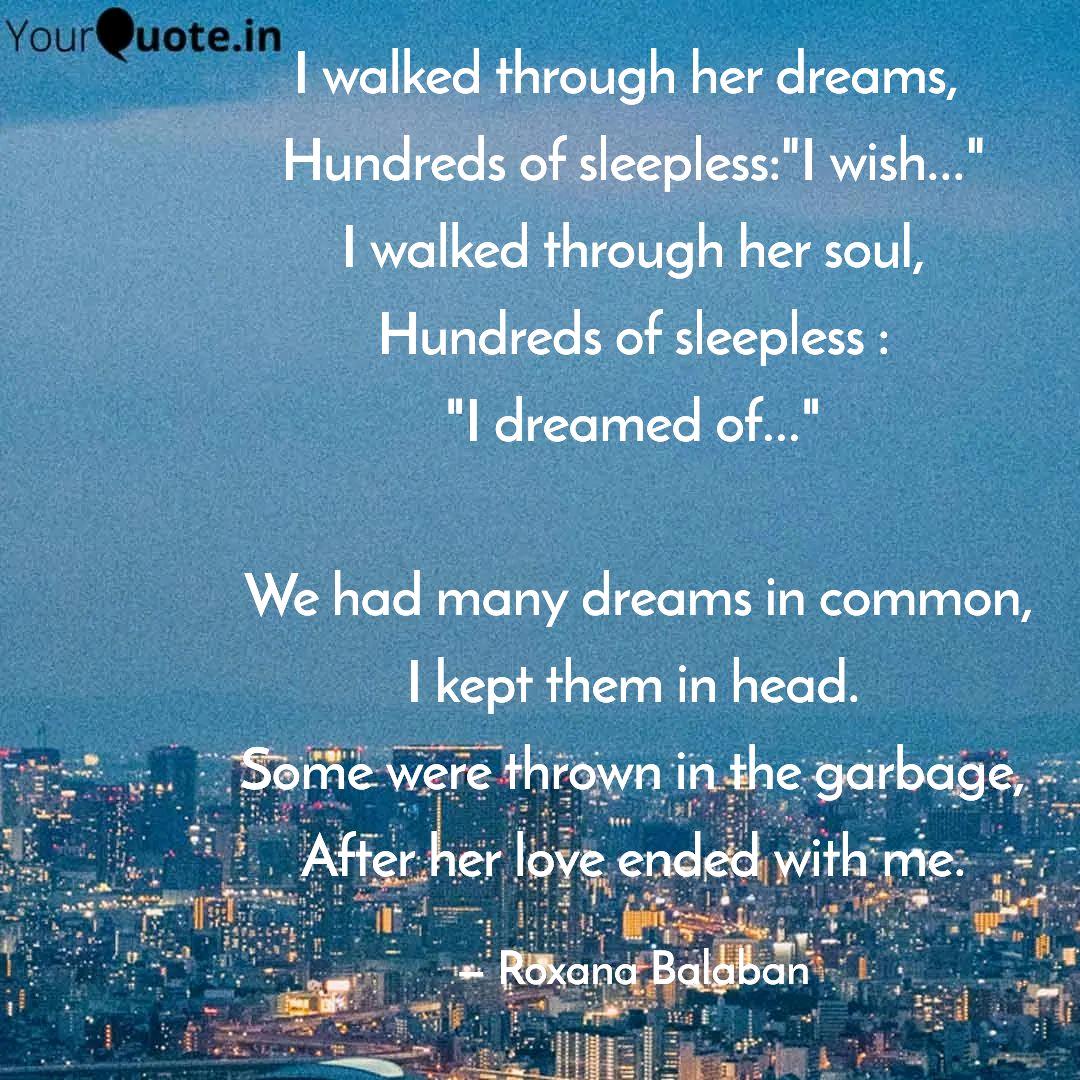 Her Dreams
Read Count : 25
Category : Poems
Sub Category : N/A
I walked through her dreams, 

Hundreds of sleepless:"I wish..."

I walked through her soul,

Hundreds of sleepless :

"I dreamed of..."




  We had many dreams in common, 

I kept them in head.

Some were thrown in the garbage,

After her love ended with me.




  She left leaving my hand free, 

Turning my paradise into ashes, 

My heaven into hell,

My nights into nightmares.




While I was dancing in the rain 

She was swimming in the sea...

The water has erased all our touches,

But my flesh held them within me.