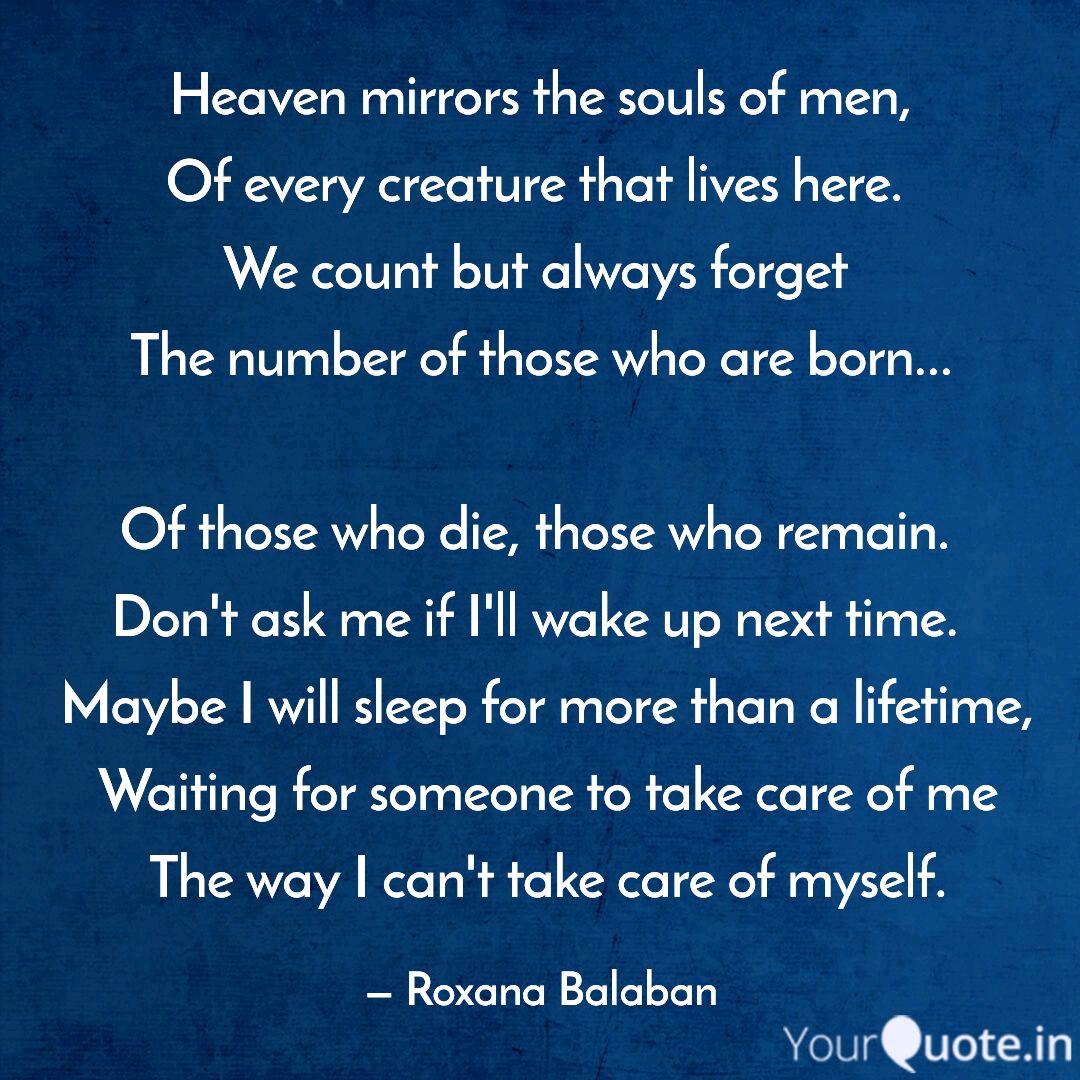 From Snow To Sunny Days
Read Count : 43
Category : Poems
Sub Category : N/A
Heaven mirrors the souls of men,

 Of every creature that lives here.  

We count but always forget 

The number of those who are born...




 Of those who die, those who remain.  

Don't ask me if I'll wake up next time. 

 Maybe I will sleep for more than a lifetime,

 Waiting for someone to take care of me

 The way I can't take care of myself.




The sky has a piece for everyone, 

Times change, the weather is changing.

From Monday to Sunday, 

From spring to winter...

From rain to snow,

 From snow to sunny days.