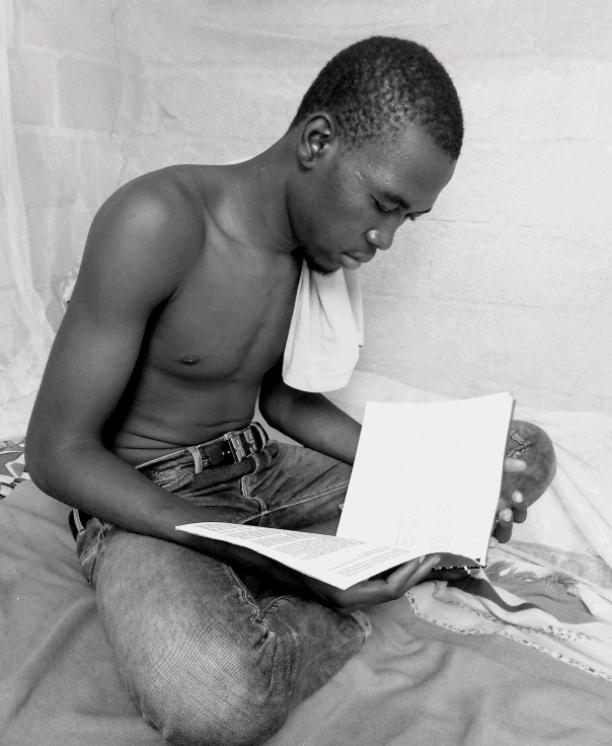 I Am A Bibliophile
Read Count : 27
Category : Poems
Sub Category : N/A
The more I read,
The more I grow.

When I am sad,
I hide myself within books.

I enjoy walking from a chapter to another,I enjoy meeting new characters.

Traveling from one town to
another within seconds and minutes.

Learning more about other lives,
Cause mine alone isn't satisfactory.

I like flipping the pages,
Delighted to mark them "END".

Book I read skill me with wings to face the unmerciful & fake life I live.

They fill the emptiness in me,
Complete my imperfections.

Several times I became the main character,
Fall in love with the beautiful fictional girls he met.

Some characters realize my dreams,
They motivate me more than never.


Reality is so painful,
I prefer living in my imaginary life.

Rooted in my book,I forget what happens around me.

I read in silence,
Under my mosquito net.

Silence? No,in reality I live in a loudest noise,

Where I listen to people Converse,and sometimes I advise them.

Where cars and rails make the loudest noises,hoots...

Where dishes scatter,mechanics hammer irons,people cry and crowd whisper's.

On my bed with a pillow and a book,
Legs moving, sometimes crossed,

I interact with thousand of people,
Eat several dishes.

I prefer venturing in the pages of books than discussing aimlessly.

Sometimes I burst in a loud laugh,
Or smile from time to time.

Oftentimes I tremble,
Some actions scared me.

I don't like virtual world,
I hate watching films.

I prefer Reading the film,
Make a Stage on my mind for the scenes.

As I read,I discover that I was without root and knowledge.

Let me loose myself in the fiction,
Reality is unachievable.

Bring me in an imaginary world,
Where smile isn't faked.

Give me a book,
And I'll give you it's summary.

Do me a favor,
Give me a cup of coffee.

If you love me,
Go away when I'm reading.

If you don't know who am I,
You can call Bibliophile.