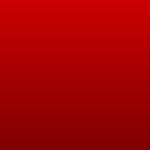 What The Fuck Ever
Read Count : 32
Category : Notes/work
Sub Category : N/A
Many readers eyes fight to understand the whys, but for the one writes the whats finds only clarity from words melted, jumbled, together unaware what they read or what they even mean. It's not art but kind of a journal of a Madman who easily encrypted their thoughts among each sentence that creates confusion for the next word , that might invoke emotions of undeniable qualities that at first glance meaningless you read but further you feel
Or might the insane share insanity maybe in hopes one day being free from the crazy but I try not to think of it.
I am happy being crazy makes me smile for I'm unique truly one of a kind don't forget the happy some say fake but deeply experiences far and wide.
Alarms sound the ticking heart pounds tide due to return flooding what once under.
I look for you to feel the waves shiver at the cold rush of a single ocean wave.
Who am I to stay or carry on in this way unhappy for my joy do everything to make me change.
False your lies, a warning theres something to hide.
Must I figure a way to uncover whats inside is it possible or am I a fool hell bent on going wild ways from box rather then nice and neat inside it.