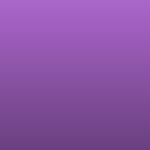 Lost For What
Read Count : 62
Category : Notes/work
Sub Category : N/A
You can change your name but you'll always be the same. Basted, knocking out my teeth bruising my body and face In name of love.
Throwing all that I own into a fire making myself ready to escape no l9nger weighted down by things I can live without told this is how I want it I just don't believe that all you say is b.s anyway.
You can get a face lift, but your eyes still show your soul unmistakably you laughing as I bleed stuck out in the cold my heart frozen my love no more.
Knowing nothing will change the fright I given each other night the pain never stops.the love u claim is the love of having something weak you can control and make your sick ess grow. selfish is the feelings you hold brought me to close to death but I returned to do it again even though I said I had enough I make excuses to return goes to show in the end it was not you alone I held my part in the sickness that unfolds thinking I knew all along the damage you would bring I still remained tell the day I made my escape told myself it's the only way after words that state you have no right to bitch if you don't try to make a change cause you have the power to make it all go away feeling anger in myself the repeated cries I shared I could of stopped long ago but I lied even to myself this isn't him he would never he is having hard time I love him it will get better fool me 1 shame on you 2 shame on me 3times stop your complaining you already knew what would happen.