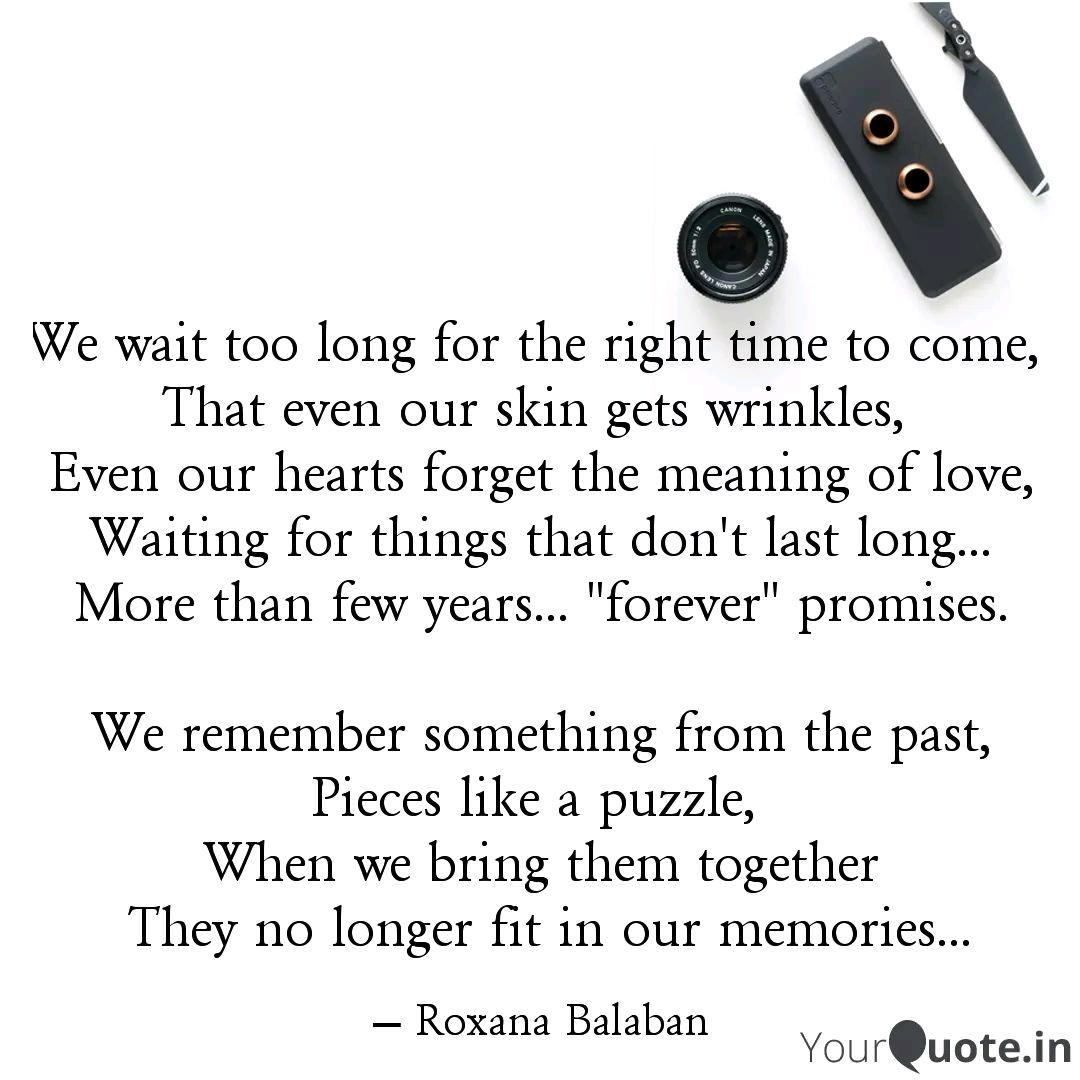 Category : Poems
Sub Category : N/A
We wait too long for the right time to come, 

That even our skin gets wrinkles, 

Even our hearts forget the meaning of love,

Waiting for things that don't last long...

More than few years... "forever" promises.




 We remember something from the past, 

Pieces like a puzzle, 

When we bring them together

 They no longer fit in our memories...




 We wait too long for the wrong people,

 That even the right ones start to forget us.




Life is a train station from which 

Those who say they want us leave, 

And those who will not stay long arrive, 

Quickly changing roles...