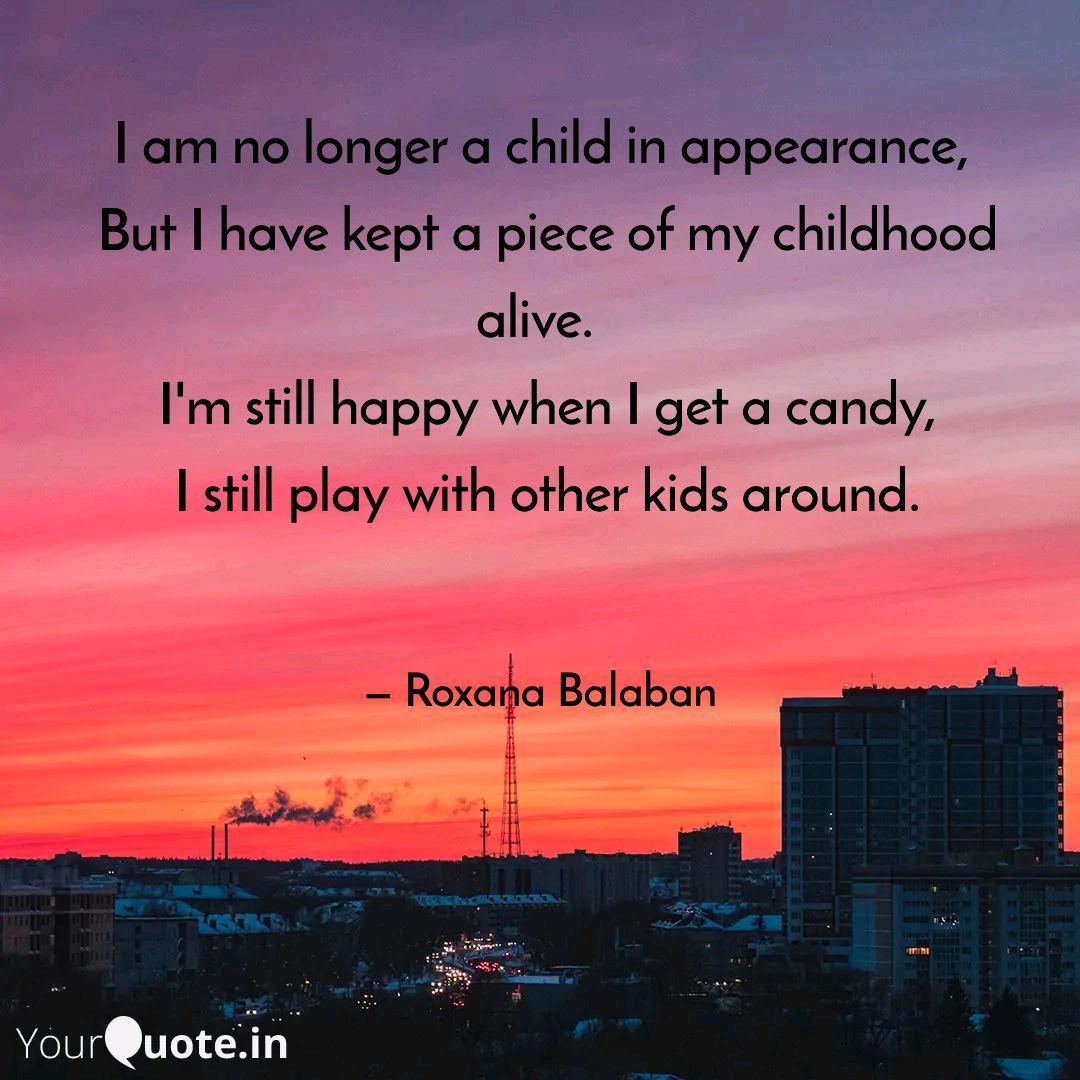 When I Get A Candy
Read Count : 10
Category : Poems
Sub Category : N/A
I am no longer a child in appearance,

 But I have kept a piece of my childhood alive. 

 I'm still happy when I get a candy,

 I still play with other kids around.




  If I looked at myself now through

 The eyes that saw me growing up, 

I would understand that I should have

 Enjoyed more the time since then,

 A time that froze the clock at the wrong hour,

At the wrong time to become an adult.




 Today, I'm the ordinary person

 I didn't want to be, 

Lost in the fog of age,

 I forget to smile when I'm happy,

 I forget to stop my tears...