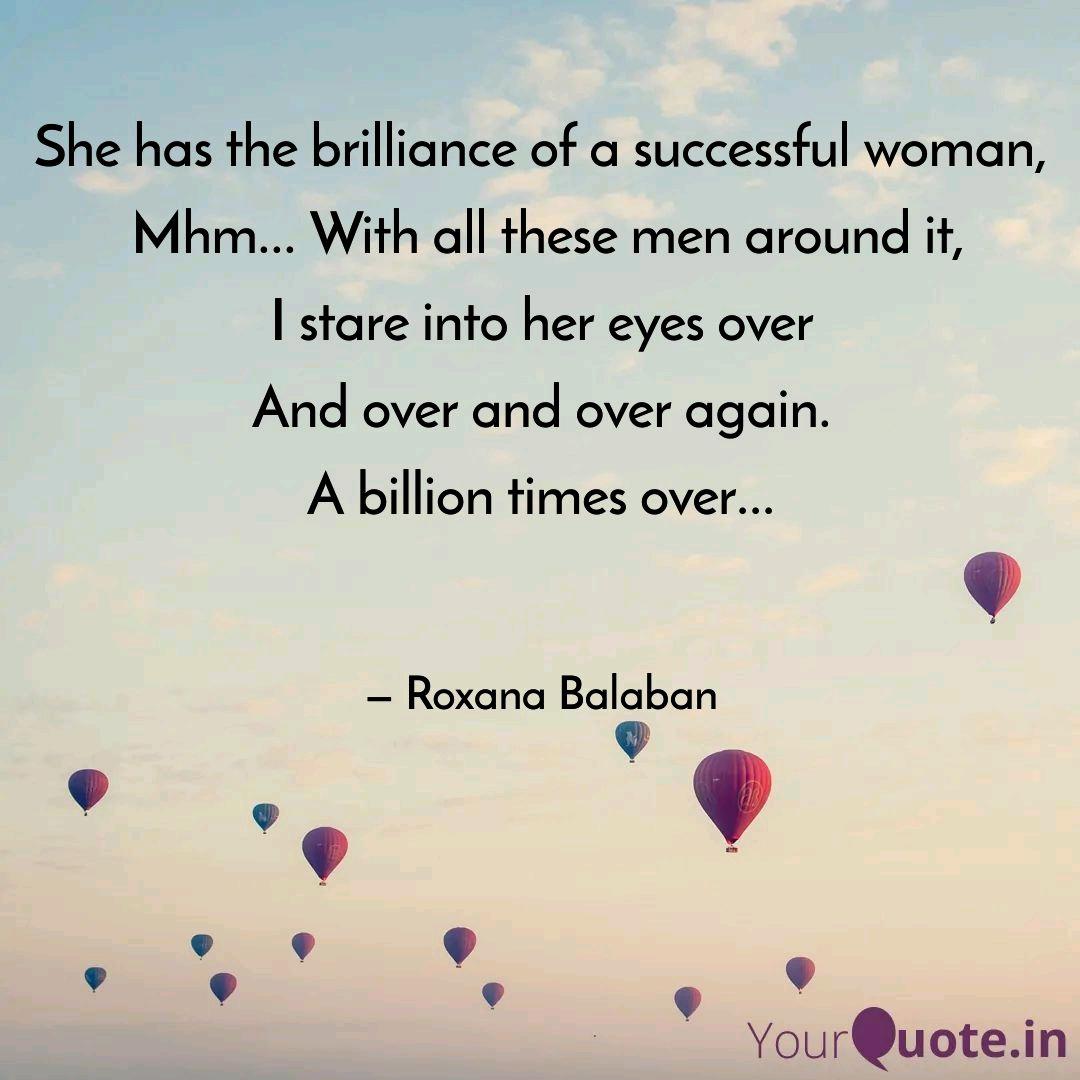 Successful
Read Count : 15
Category : Poems
Sub Category : N/A
She has the brilliance of a successful woman,

 Mhm... With all these men around it,

 I stare into her eyes over 

And over and over again.

A billion times over...




 Oh, with all the words in my mouth

 And I don't know what to say other 

Than to smile back...




Should I leave or stay, 

My legs don't have the strength anymore.

My heart wants to race all over my body, 

I've lost count of my heartbeats.




It's not the first time I've seen her, 

But she hits hard this time.

Making me wonder what is 

Hidden behind her shy beauty.

What name is written in her soul.