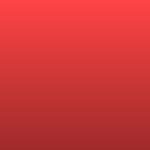 Active Shooter
Read Count : 43
Category : Poems
Sub Category : N/A
*trigger warning.




Dozens of boys and girls

Went to school like any other day. 

They never imagined their worlds

Would turn into chaos and disarray.

The time where relationships and homework

Were the most important issues.

They never imagined lying in dirt

Alongside 

It was a normal day, except for their wounds

Spilling the same blood splattered throughout the hall.

The bullet shells scattered across classrooms

And their phones stilled against calls. 

They never thought they wouldn't make it home

And why would they expect to be shot down

Never to see their loved ones again?

The sound of a gun is the last sound

They hear and not their favorite songs. 




Dozens of boys and girls, gone before their time,

Joining this new trend - this new wave -

Of schools being converted into slaughterhouses.

If you listen close, you can hear them crying from their graves.