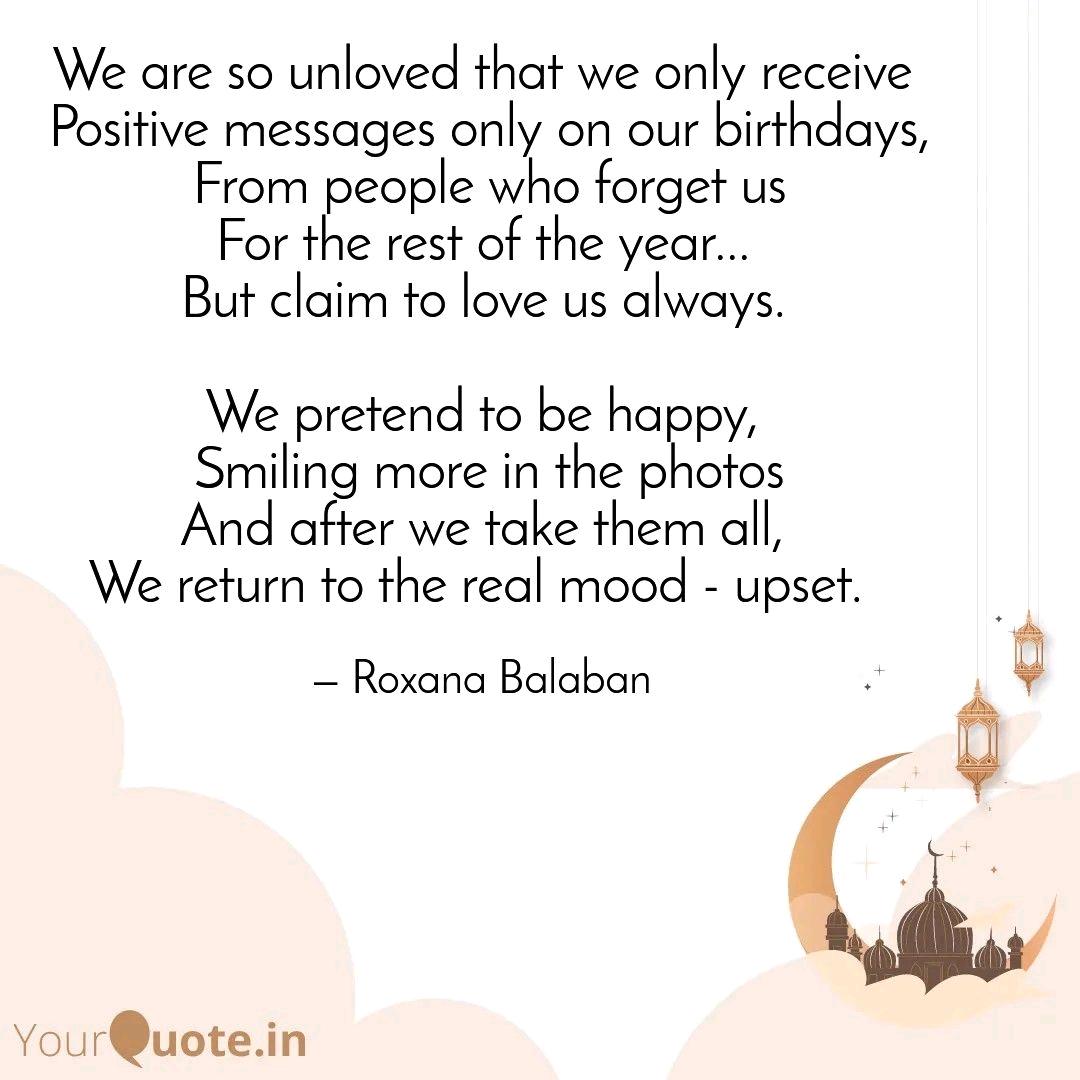 On Our Birthdays
Read Count : 18
Category : Poems
Sub Category : N/A
We are so unloved that we only receive

 Positive messages only on our birthdays,

 From people who forget us

 For the rest of the year... 

But claim to love us always.




We pretend to be happy,

 Smiling more in the photos

 And after we take them all, 

We return to the real mood - upset.  




We call "home" the four walls,

 But the arms that embrace us are cold...

Cold waves that hit the rock in winter, 

We are looking for a ray of sunshine 

 Through the gray of this world.




The birthday should not be 

Celebrated only once a year, 

We are reborn every day, 

With every breath, with every smile,

With every lesson learned.