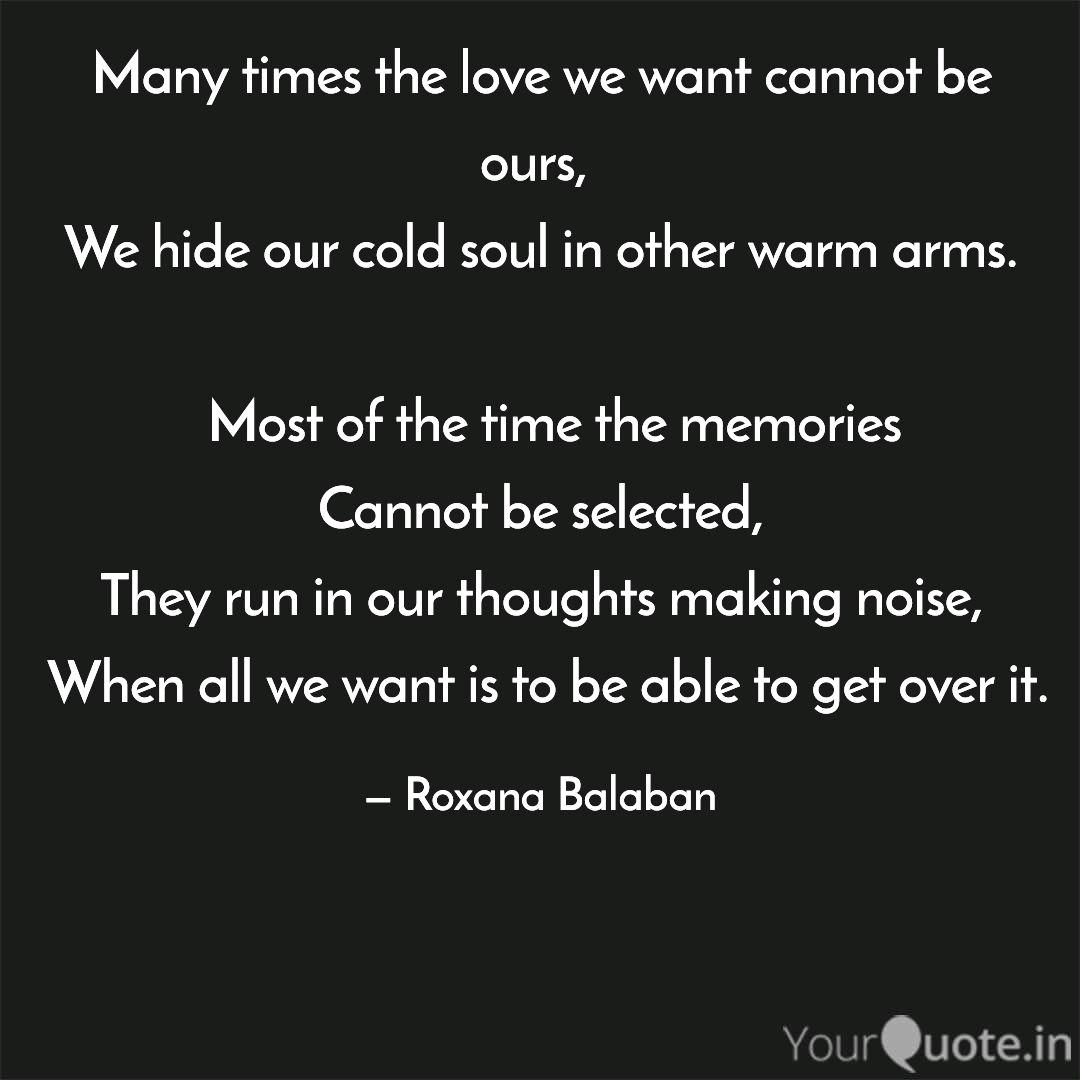 Warm Arms
Read Count : 72
Category : Poems
Sub Category : N/A
Many times the love we want cannot be ours, 

We hide our cold soul in other warm arms.




  Most of the time the memories

 Cannot be selected, 

They run in our thoughts making noise,

 When all we want is to be able to get over it.




Many tell you: "Forget about her",

Forget about him",

But the one who decides is your heart,

 Not your friends...




Many times when you want

 To forget you remember more, 

The memories can not be so easily

 Erased from our souls.




Once upon a time, 

That boy / girl 

Was part of your life.

Many times the love 

We need cannot be find.