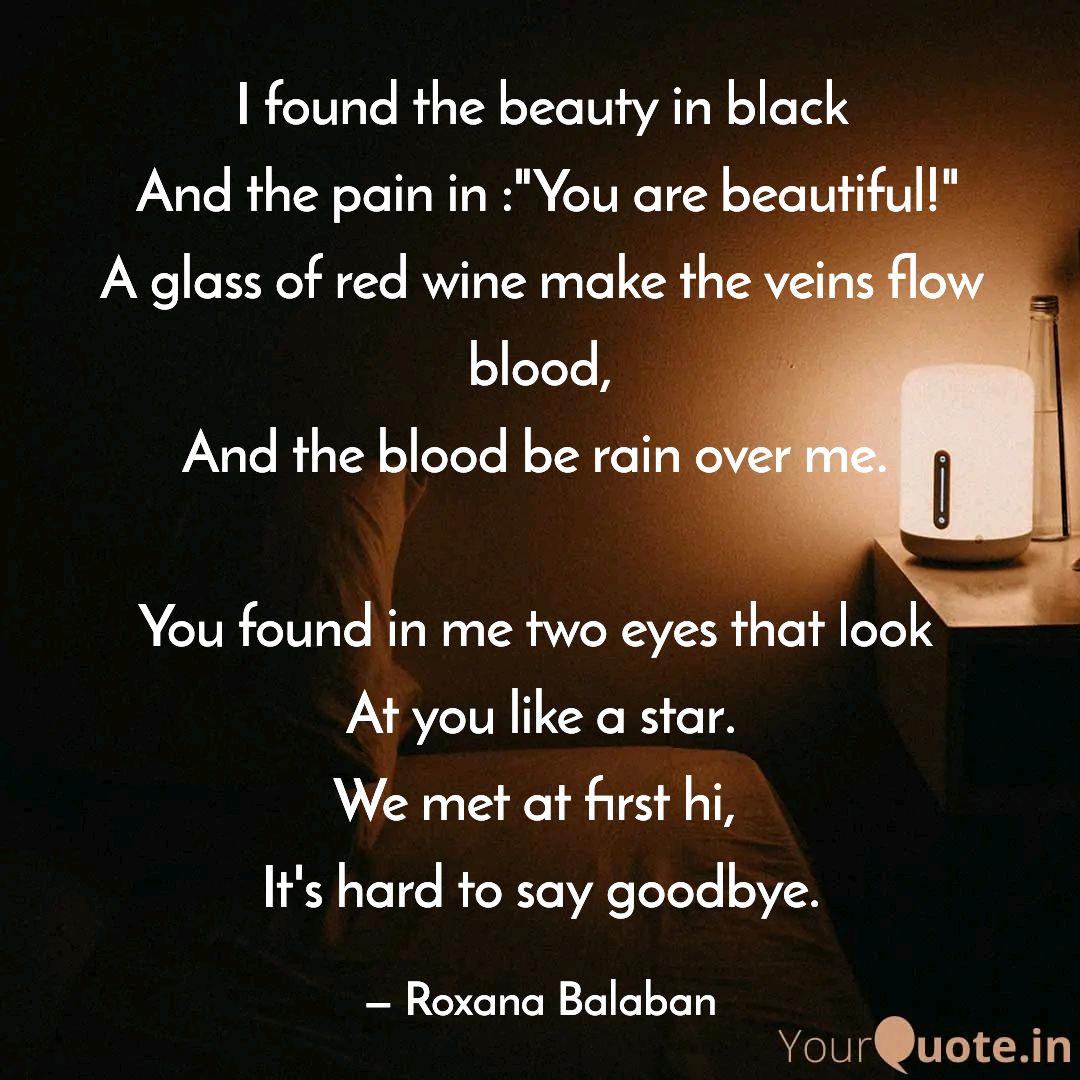 Beauty In Black
Read Count : 21
Category : Poems
Sub Category : N/A
I found the beauty in black

 And the pain in :"You are beautiful!"

A glass of red wine make the veins flow blood,

 And the blood be rain over me.  




You found in me two eyes that look 

At you like a star.

We met at first hi, 

It's hard to say goodbye.




What can I do more than I do, 

I do not have the strength

 To change the past and things

 I have already done before.




You can leave today,

 But I already know

 You'll be there tomorrow,

 Waiting for me... to come.