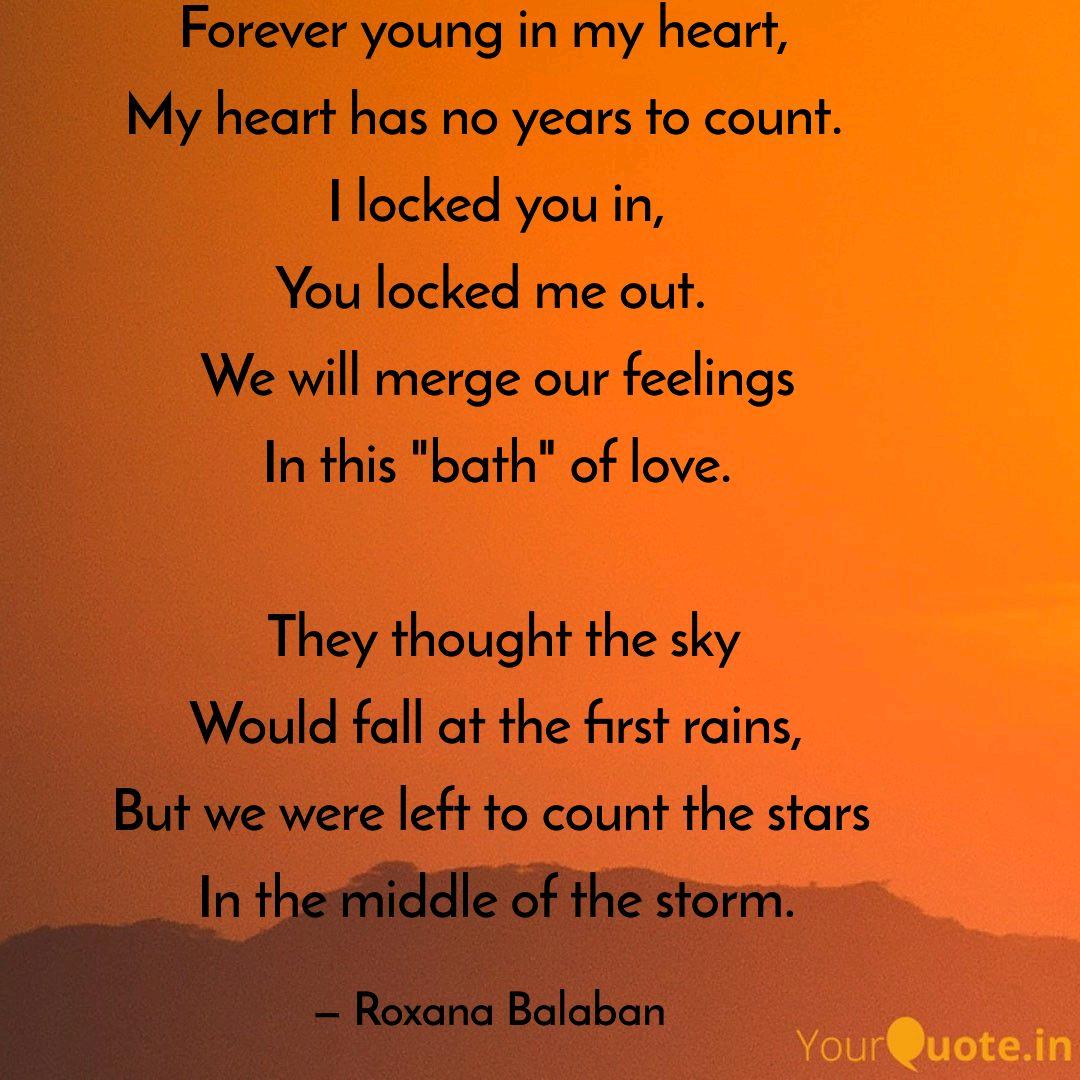 Forever Young In My Heart
Read Count : 49
Category : Poems
Sub Category : N/A
Forever young in my heart, 

My heart has no years to count. 

 I locked you in,

 You locked me out. 

 We will merge our feelings

 In this "bath" of love.




  They thought the sky

 Would fall at the first rains,

But we were left to count the stars

 In the middle of the storm.




  They used to say that the years

 Will bury us in photos,

 But we are still alive,

 Listening to our favorite songs

 And drinking their favorite coffee.

Living our love quietly.