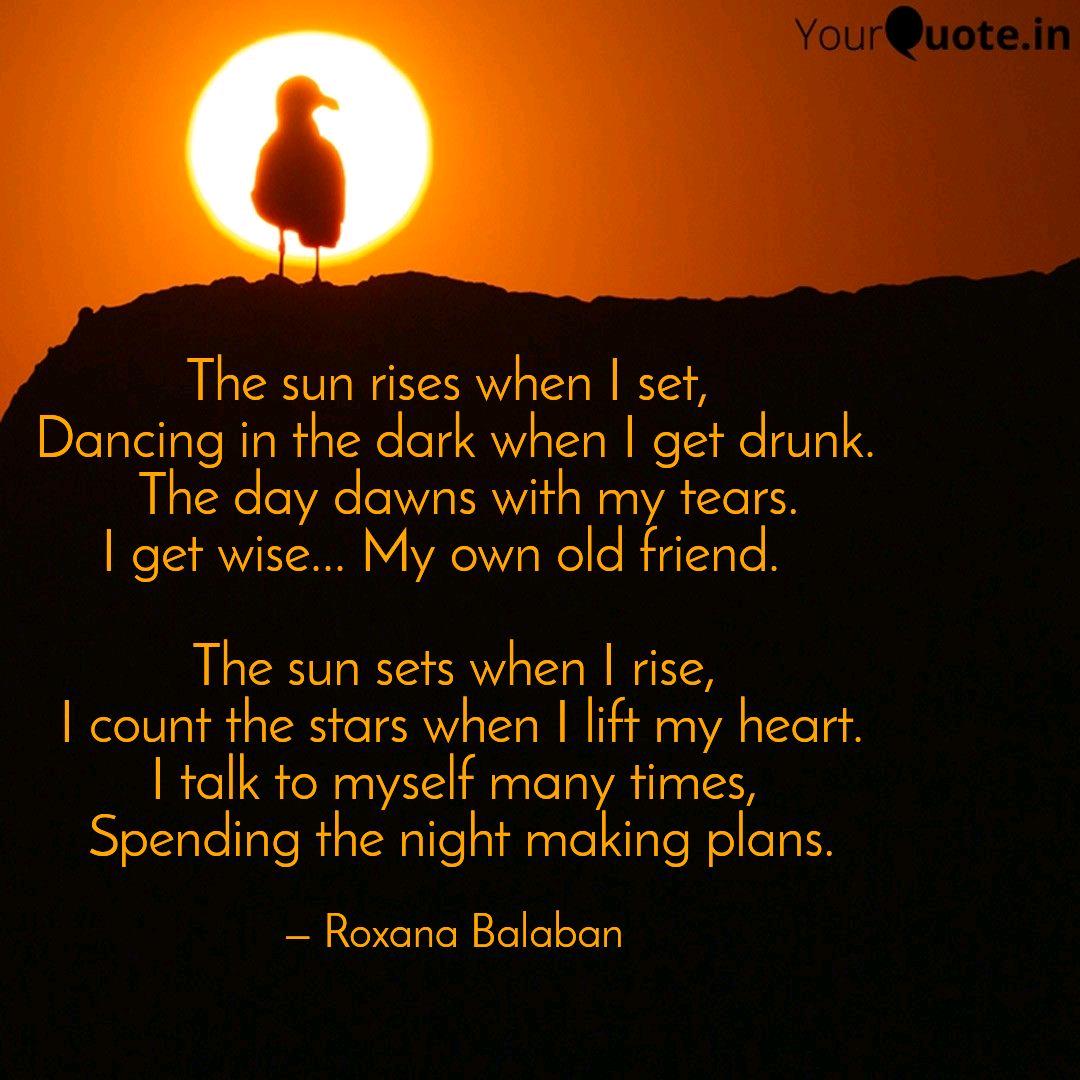 Making Plans
Read Count : 43
Category : Poems
Sub Category : N/A
The sun rises when I set, 

Dancing in the dark when I get drunk.

  The day dawns with my tears.

I get wise... My own old friend.  




The sun sets when I rise,

 I count the stars when I lift my heart.

I talk to myself many times,

 Spending the night making plans.




I can even dance in the dark,

 Extinguishing candles, lanterns, the city lights. 

 Filling the shadow with the light

 Of the surrounding stars...

I spend the night like a day -making plans.