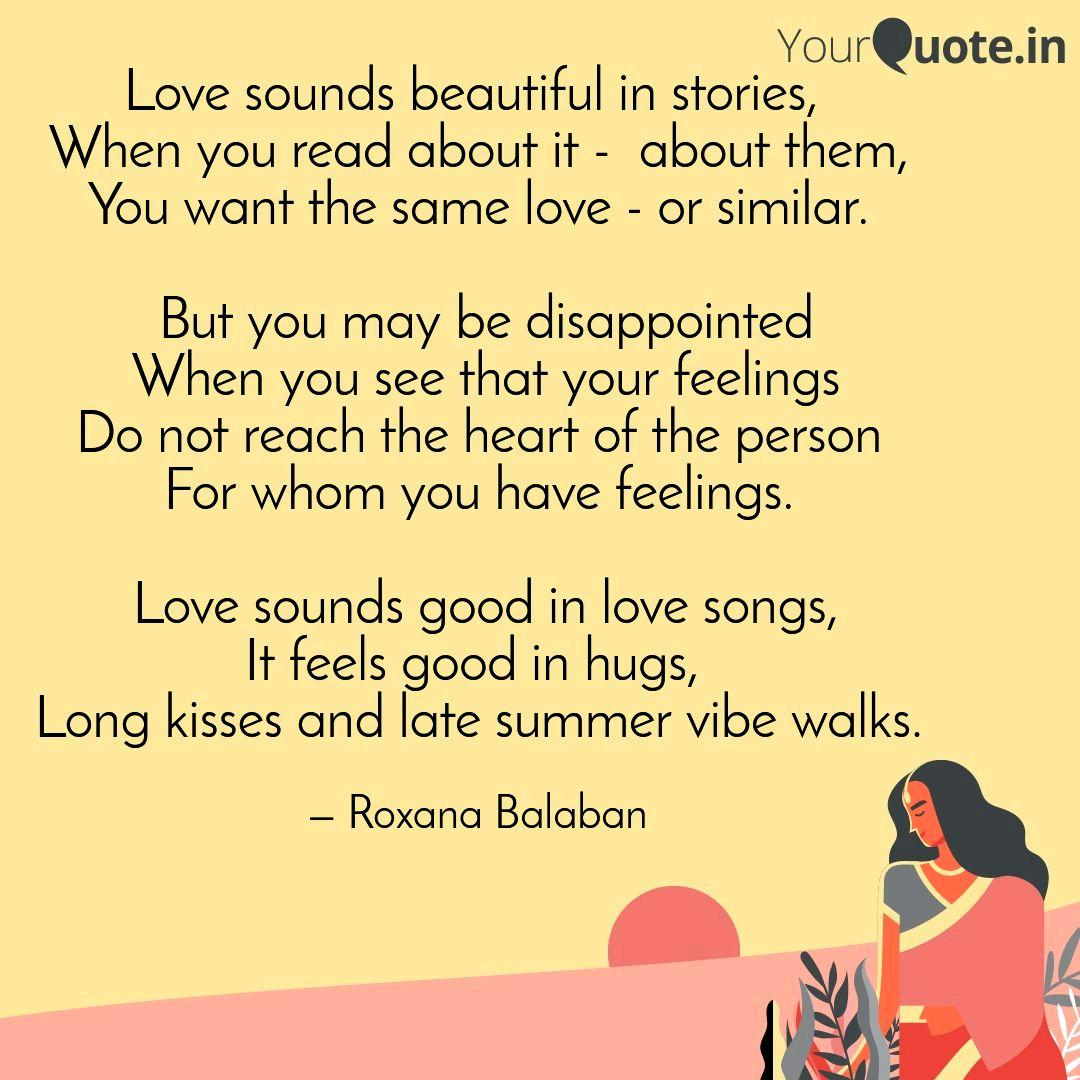 Love Sounds Beautiful
Read Count : 68
Category : Poems
Sub Category : N/A
Love sounds beautiful in stories, 

When you read about it -  about them,

You want the same love - or similar.




 But you may be disappointed

 When you see that your feelings

 Do not reach the heart of the person 

For whom you have feelings.




  Love sounds good in love songs, 

It feels good in hugs, 

Long kisses and late summer vibe walks.




Love is an ocean,

 If you don't know how to swim, 

You drown in your own tears,

And it's hard to get out on time.