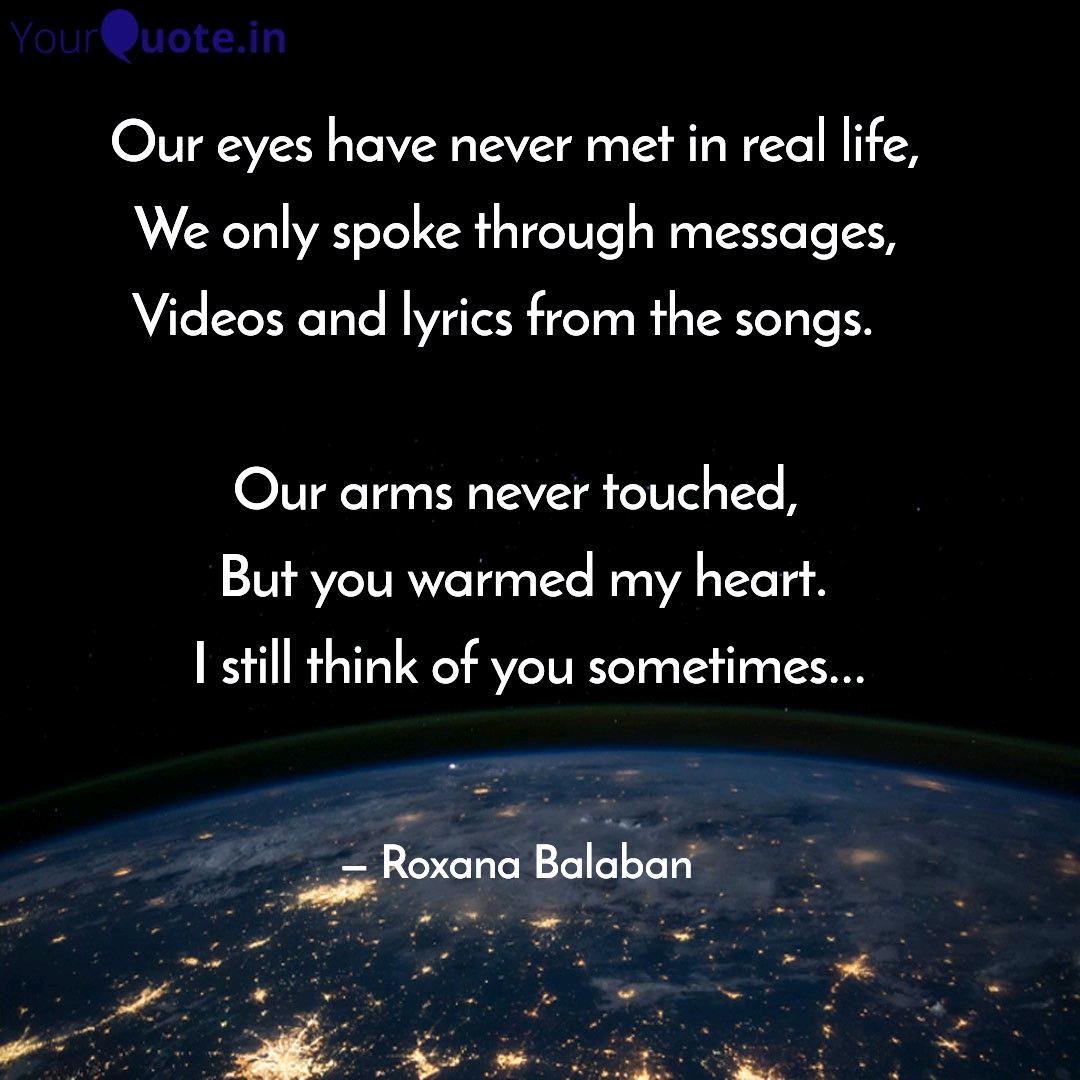 Category : Poems
Sub Category : N/A
Our eyes have never met in real life,

 We only spoke through messages, 

Videos and lyrics from the songs.  




Our arms never touched,

 But you warmed my heart.

  I still think of you sometimes...




  We were making plans 

To see each other someday,

 I'd like to remind you,

 But our lives live in parallel, 

It's hard to find you now. 




 I set my life after your life, 

I even learned your language. 

 You were afraid to love me,

 But I loved you -

 Beside the distance and hours.




Our fingers have never been close, 

We have never been in the same house.

We live different lives, it is difficult

 To find as we were - more beautiful.