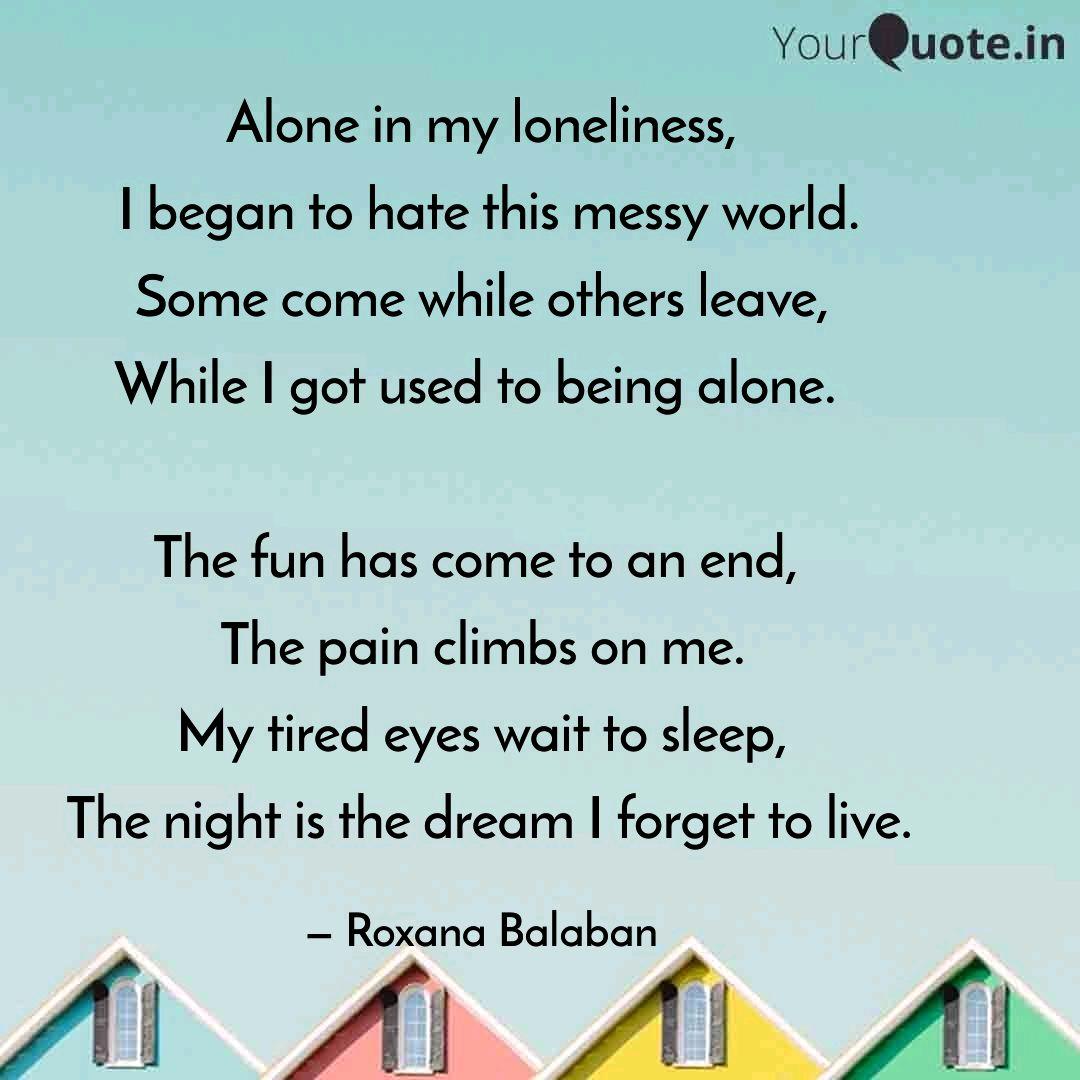 Alone In My Loneliness
Read Count : 44
Category : Poems
Sub Category : N/A
Alone in my loneliness,

 I began to hate this messy world.

 Some come while others leave, 

While I got used to being alone. 




The fun has come to an end, 

The pain climbs on me.

My tired eyes wait to sleep,

 The night is the dream I forget to live.




  Alone in my room, 

The music still animates me,

 When the pain becomes a muse

 And the muse becomes a failure.




It is not the first time, 

It will not be the last, 

When my thoughts 

Become difficult to handle,

 When my mouth 

Has blocked the words.