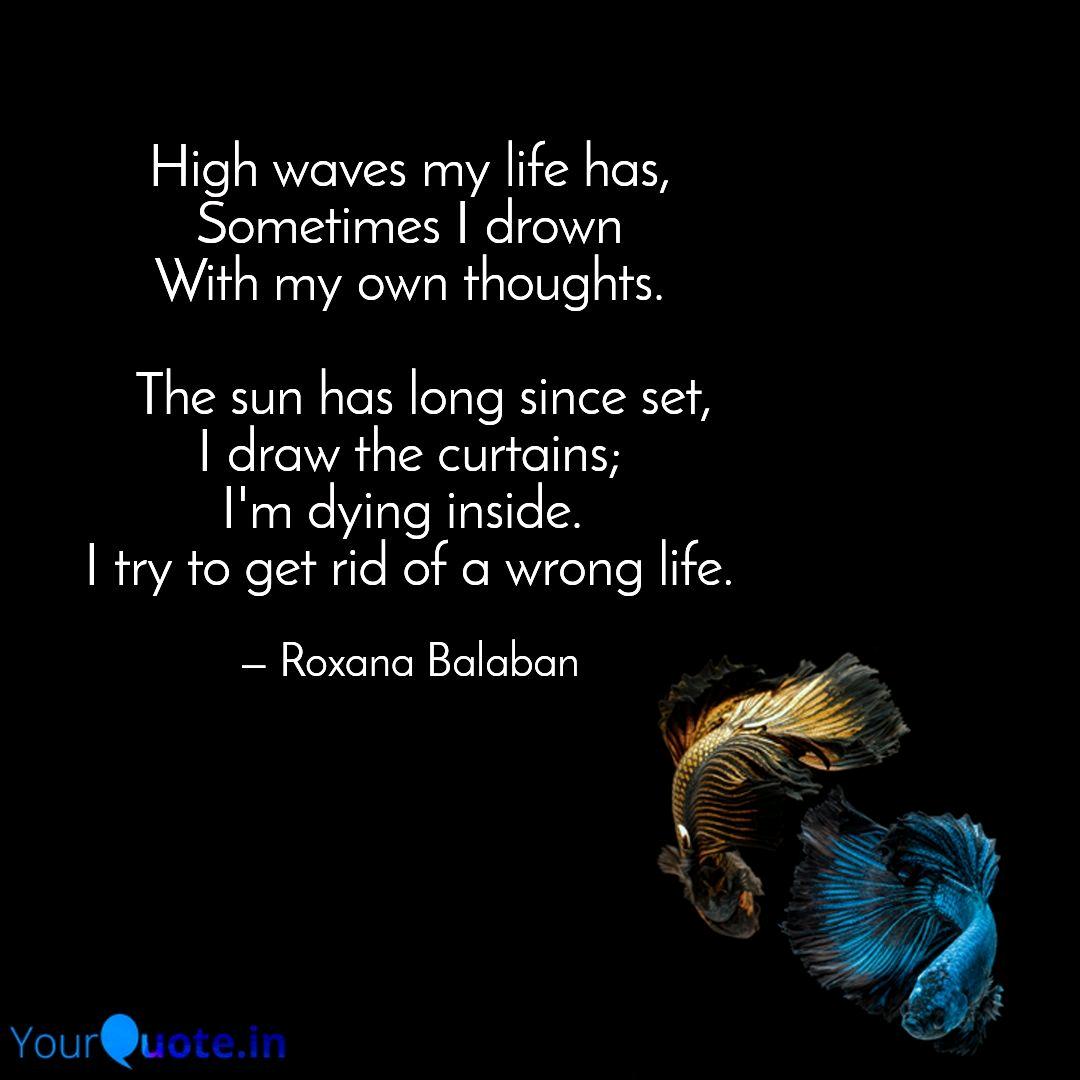 High Waves My Life Has
Read Count : 38
Category : Poems
Sub Category : N/A
High waves my life has,

 Sometimes I drown 

With my own thoughts.




  The sun has long since set,

 I draw the curtains; 

 I'm dying inside.  

I try to get rid of a wrong life.




  My life is a sharp sword, 

It hurts every breath I steal from their lungs.

  I thought the woman next to me loved me right,

 I thought he was a good friend of mine, 

But my expectations were far too high. 




 I don't want to see anyone,

 I don't want to respond to their messages.

From everything I wanted from life, 

I didn't get what I asked for.




I bleed without blood, 

I speak without words, 

The pain I feel, no one has.