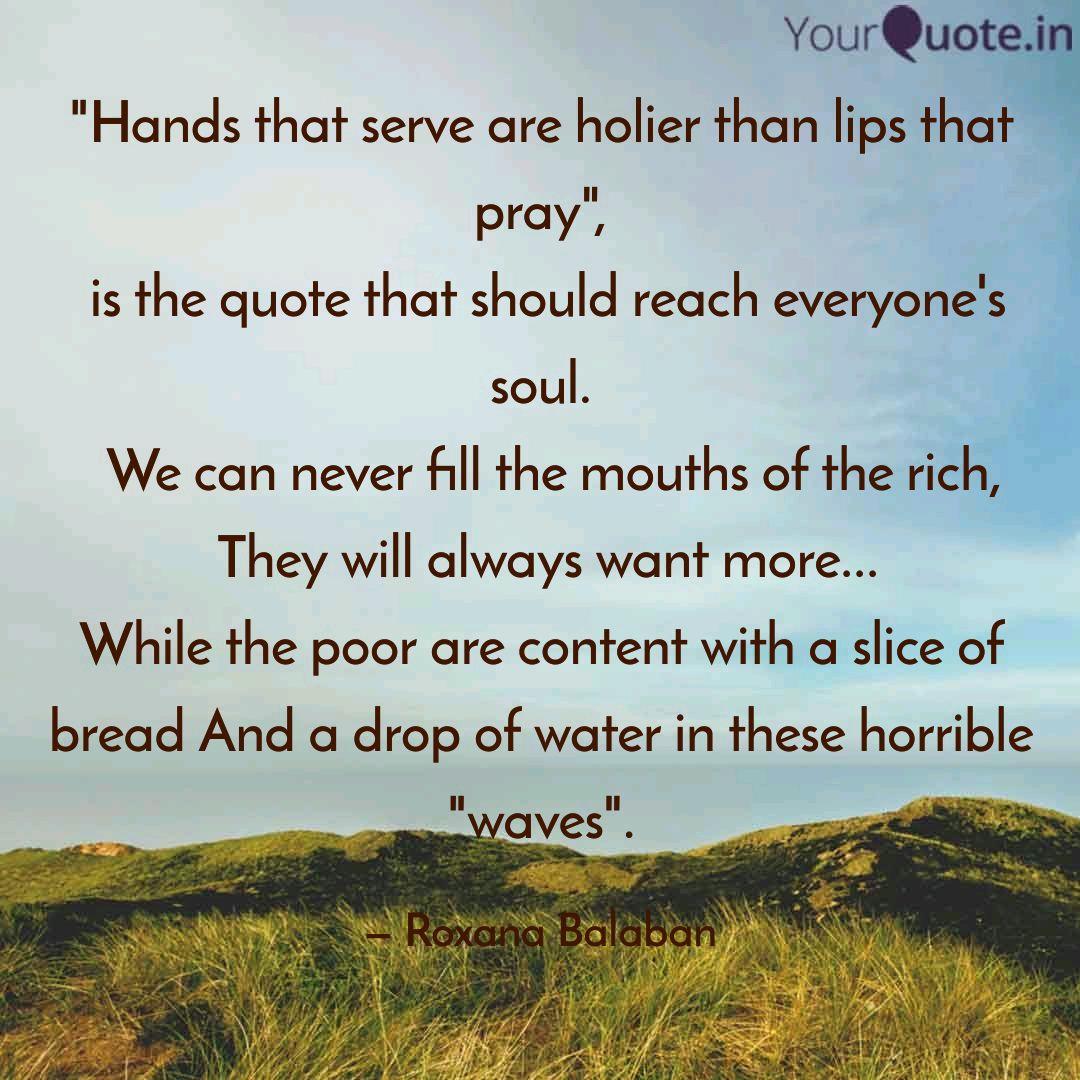 Don't Be Indifferent
Read Count : 69
Category : Poems
Sub Category : N/A
"Hands that serve are holier than lips that pray",

 is the quote that should reach everyone's soul.

  We can never fill the mouths of the rich,

 They will always want more...

While the poor are content with a slice of bread And a drop of water in these horrible "waves".




 The elders of others are our elders in fact,

 After many years of work,

 They deserve at least a hug.  




A caress at the right time works wonders.

Join their hearts with your hands

 And make their lives a piece of heaven.




People who have more should help

 Other people who have less.

Roles can change at the table of life, 

Everything can change fast.




 As you treat today, 

You will be treated tomorrow.

Please do not let the elderly 

And small children starve ... Help them!!!




We belong to one God,

And God wants us united.

Give the sick person a smile.

You can make a difference,

 Don't be indifferent.