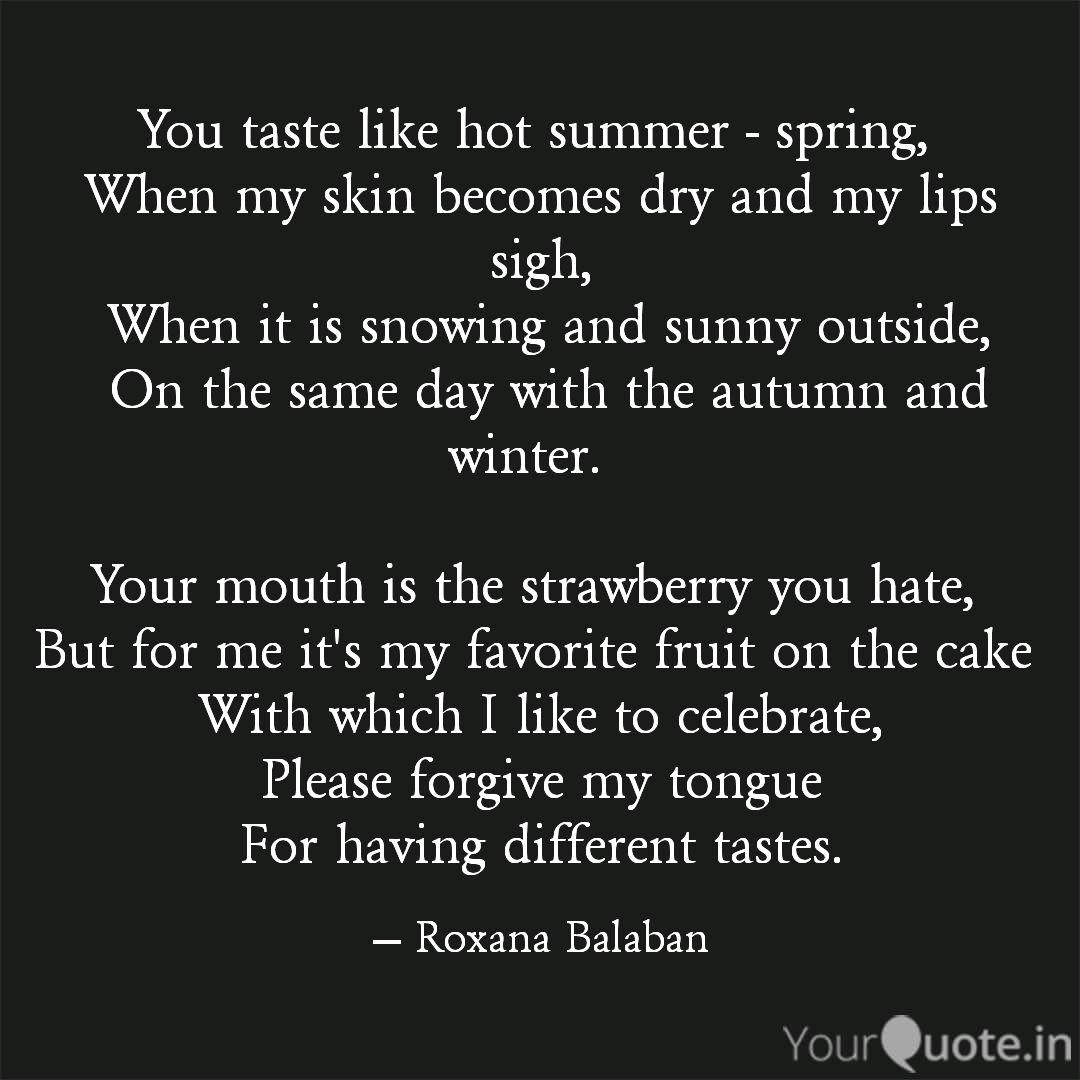 With The Autumn And Winter
Read Count : 41
Category : Poems
Sub Category : N/A
You taste like hot summer - spring, 

When my skin becomes dry and my lips sigh,

 When it is snowing and sunny outside,

 On the same day with the autumn and winter.  




Your mouth is the strawberry you hate, 

But for me it's my favorite fruit on the cake 

With which I like to celebrate,

 Please forgive my tongue 

For having different tastes.




You taste like chocolate, 

With a bitter taste when you get nervous.

 And whatever I tell you, you think 

I want to fight you- against it.




Four seasons are hidden in your mouth, 

The words roll to the edge of my arms. 

 I catch you, I kiss you, I let you go.

My feelings go through all your frozen veins 

To warm your soul.