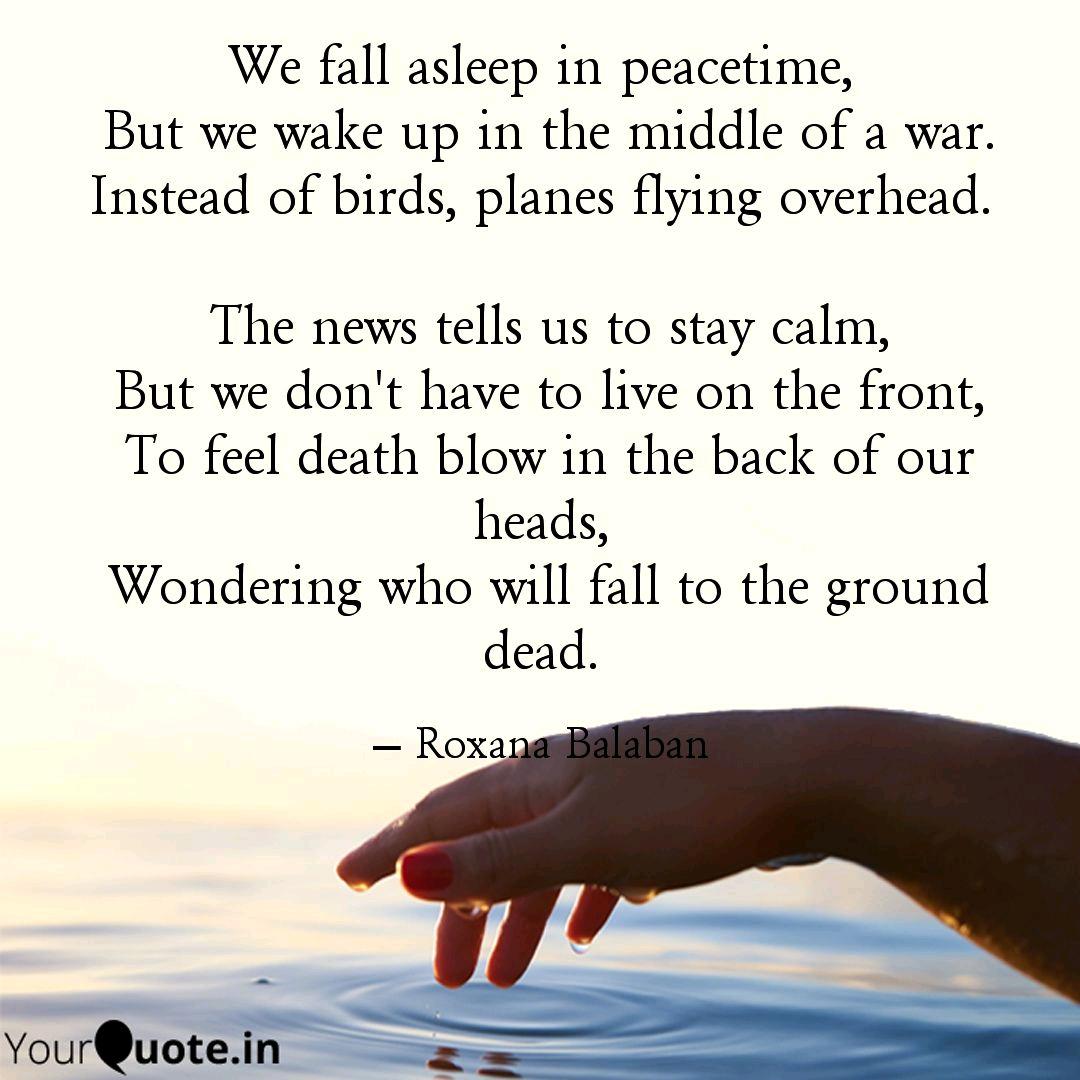 Black Clouds Of Dust
Read Count : 55
Category : Poems
Sub Category : N/A
We fall asleep in peacetime,

 But we wake up in the middle of a war.

 Instead of birds, planes flying overhead. 




 The news tells us to stay calm,

 But we don't have to live on the front,

 To feel death blow in the back of our heads,

 Wondering who will fall to the ground dead.




 Black clouds of dust, dead hearts in bodies

 That live the same story as the ancestors 

Of the First and Second Wars - it's crazy!!!




 They make the same mistake,

 People become easy-to-handle puppets,

 Children - orphans, and young women

 Widows without support.




We live in a war called life, 

Get rid of who can fight like a brave soldier.  

We live in a time when time always 

Rushes our heartbeats, 

Making our memories disappear, 

Extinguishing our bodies.