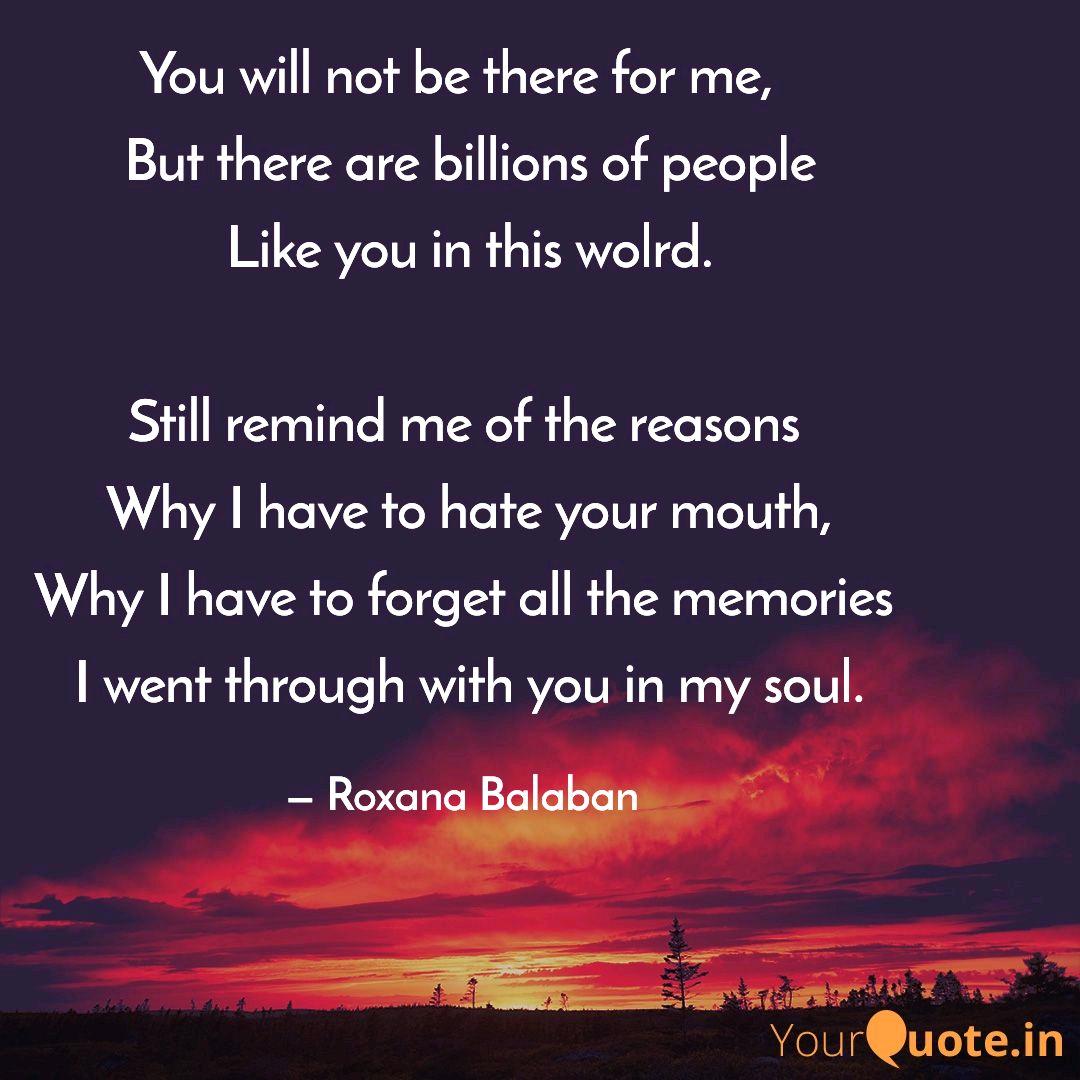 You Will Not Be There For Me
Read Count : 81
Category : Poems
Sub Category : N/A
You will not be there for me, 

 But there are billions of people

 Like you in this wolrd.




Still remind me of the reasons

 Why I have to hate your mouth,

Why I have to forget all the memories

 I went through with you in my soul.




I won't hear your laughter loud,

We will not sleep in the same bed like always,

But there will always be people

 Who will laugh at my jokes, 

Making me think I'm a good lover,

 Making me remember why

 It didn't work with you never.




Different or the same,

 I don't know if it would matter,

 You went through my life like lightning, 

Leaving nothing but thunder.