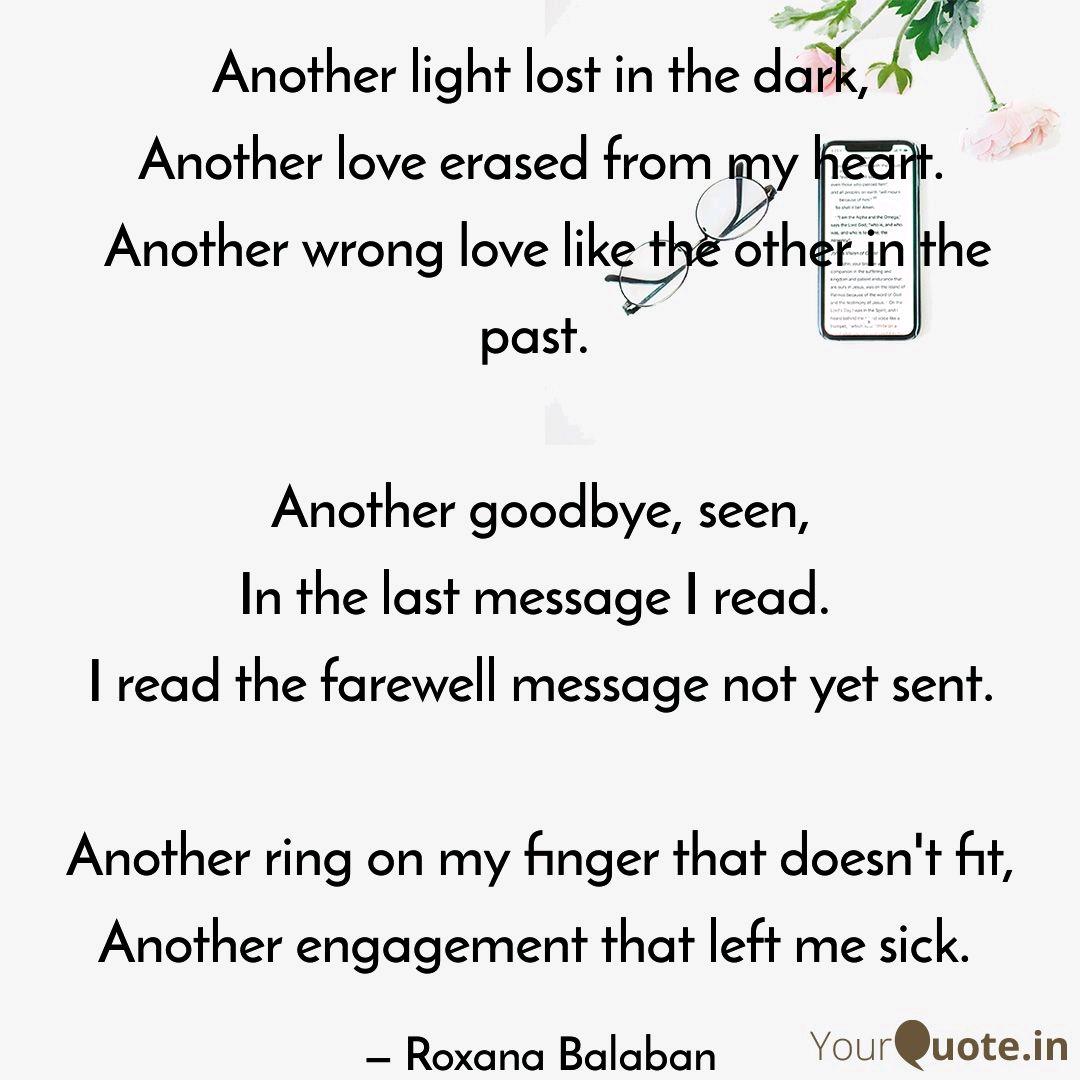 The Wrong One
Read Count : 77
Category : Poems
Sub Category : N/A
Another light lost in the dark,

 Another love erased from my heart. 

 Another wrong love like the other in the past. 




 Another goodbye, seen, 

In the last message I read. 

 I read the farewell message not yet sent. 




 Another ring on my finger that doesn't fit, 

Another engagement that left me sick. 




 Another blocked number, 

Another person to forget, 

Another glass of alcohol- split.




 Once again I have to feel pain

 When I first fall in love - alone.




Another shadow running through my life, 

Once again alone, making my life hard.




I start not caring.

I feel dizzy.  

I'll be fine until next spring or next month,

 Does not matter. 




 My tears will drive away

 The stones that roll over my thoughts.

Another piece of my heart that I lose,

Loving too much the wrong one.