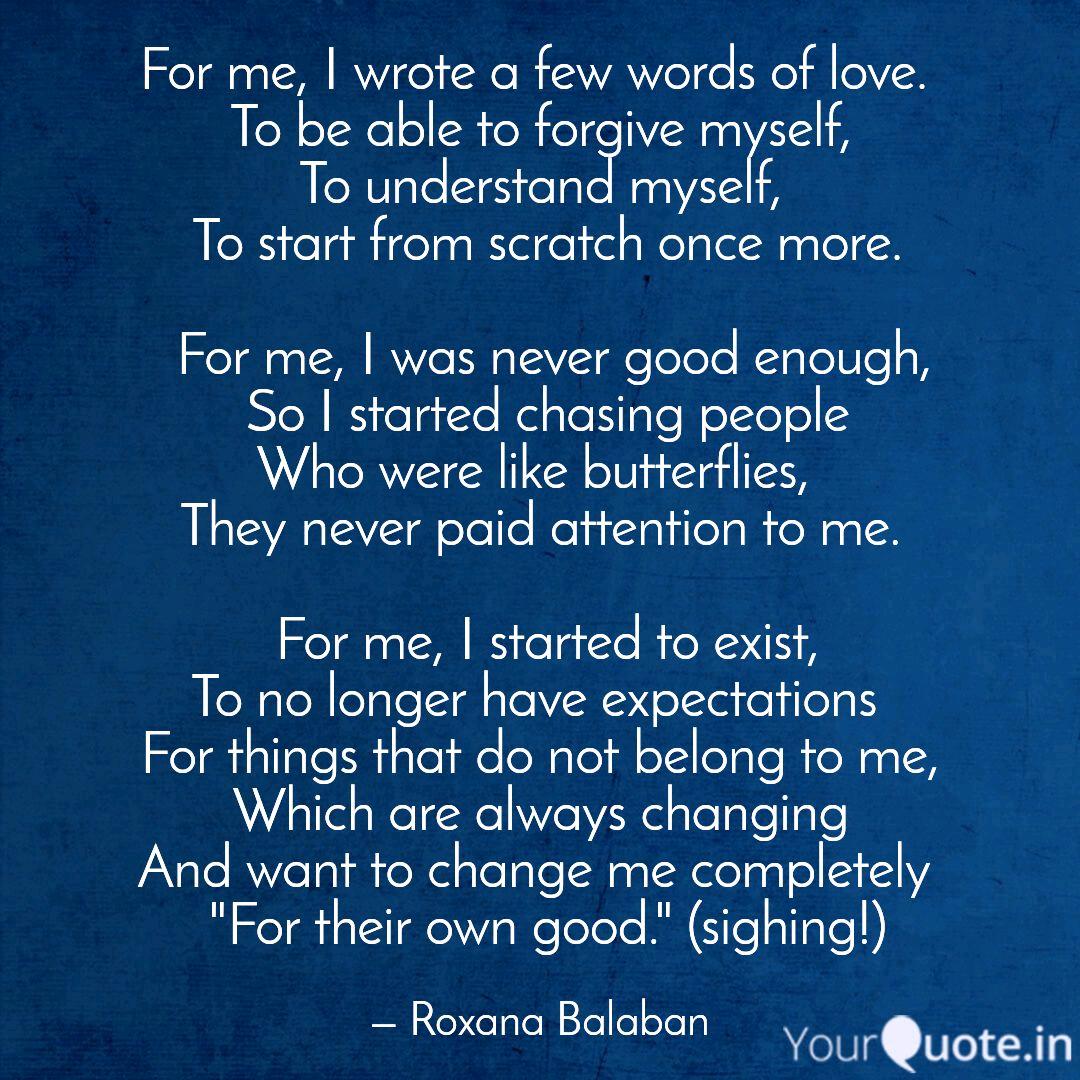 I Wrote A Few Words
Read Count : 28
Category : Poems
Sub Category : N/A
For me, I wrote a few words of love. 

 To be able to forgive myself, 

To understand myself,

 To start from scratch once more.




  For me, I was never good enough,

 So I started chasing people

Who were like butterflies, 

They never paid attention to me.




  For me, I started to exist, 

To no longer have expectations 

For things that do not belong to me,

 Which are always changing 

And want to change me completely 

 "For their own good." (sighing!)




 I gave a little for myself, 

I gave up.

 I was blind, 

I never saw the good things

 That are hidden in my life.




  But today is another chapter,

 It's only about me.

I'll be selfish,

 I'll close my wounds 

And start living for myself... NOW!

Forgetting about them, completely.