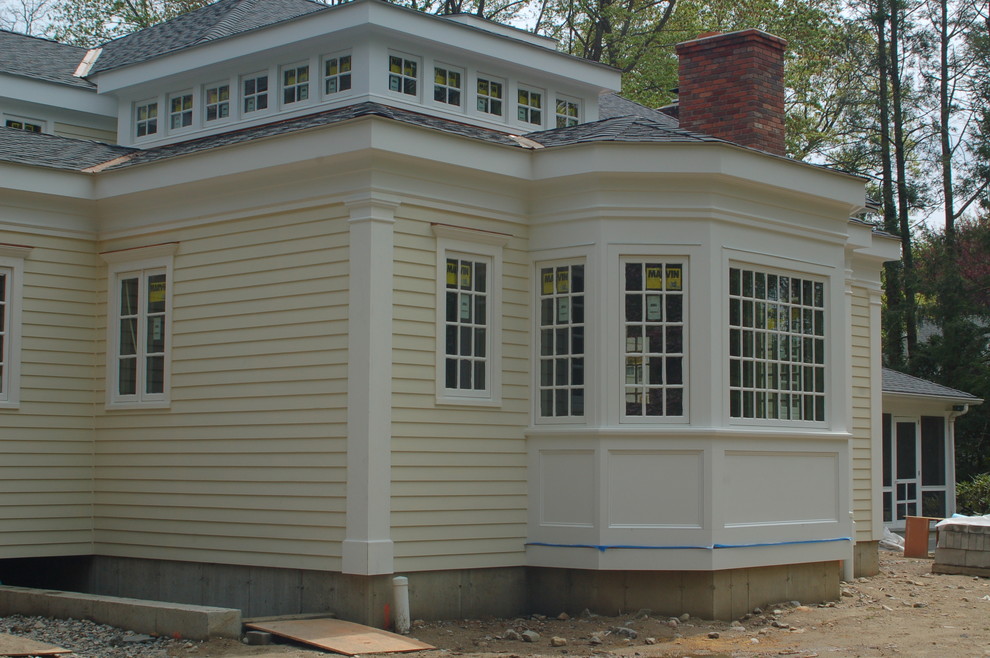 What Are The Benefits Of Adding A Bump Out?
Read Count : 46
Category : Blogs
Sub Category : LifeStyle
Know everything about a bump-out and understand why it is the best way to add more space. 




As a homeowner, you might need more space within the four walls of your home. The residence was constructed years ago and perhaps at that time due to a lack of farsightedness, you did not create extra space. Today you are somewhat in a fix because the family headcount is constantly increasing, but the living space is limited. There is hardly any space to stretch out and this is the time when plenty of thoughts could be in your mind. You could be thinking of shifting to a new home, but due to skyrocketing property prices, this could pose a challenge. A home addition is a more practical solution and you can create a bump-out.




This is one of the easier options to create the necessary living space within your home. Do you desire more space in the bathroom to add a grand tub? It offers a better soaking experience and if there is a lack of space in the current bathroom, a bump out will create it for you. One can also desire a bump-out in the kitchen space to fit in an island. A bump-out helps when you need a little more space within a room. Let me now update you on the benefits of having a bump-out for the home




The work does not disrupt the foundation




One of the key benefits of adding a bump-out is that the work does not disrupt the foundation of this home. It is a form of addition, which can be cantilevered from the existing foundation of the home. Are you eager to make a home addition without disturbing the roofline? If so, this is the home addition work to do. This work will allow you to expand the home a lot faster and the contractors on your project site will make sure that the bump-out is fully supported.




You do not disturb the ground features




This is a form of home addition, where you can achieve the purpose and yet not disturb the ground. If you pour a foundation for a larger room, there will be plenty of digging work to do. The work might end up disrupting trees because as the contractor digs, it is bound to impact the root of the tree. These are the things which you can avoid via a bump-out.




The plumbing and other utility lines are not impacted




It is dangerous if you resort to unplanned digging for a home expansion. Are you aware of the location of plumbing and other utility lines that might be running underneath your property? If not, one must not resort to haphazard digging, or else, they may be impacted. However, you still need to create more space and a bump-out is the solution.




This is a budget option




A bump-out is the budget option if you are planning a home addition. A normal home addition will have to be on a slightly bigger scale and you will need more materials. On the contrary, a bump out will create just the necessary space and you can save on material costs. This is just the work if you desire to add to the living space, but there are budget constraints,




Conclusion




These are some of the benefits of adding a bump-out to the living space, but there is a need to do professional work. One can visit the visit Barnes Remodeling company website to search for these professionals in your hometown Milpitas. This company has the best professional who will create for you the necessary bump-out at your home and you now get more space to stretch out.