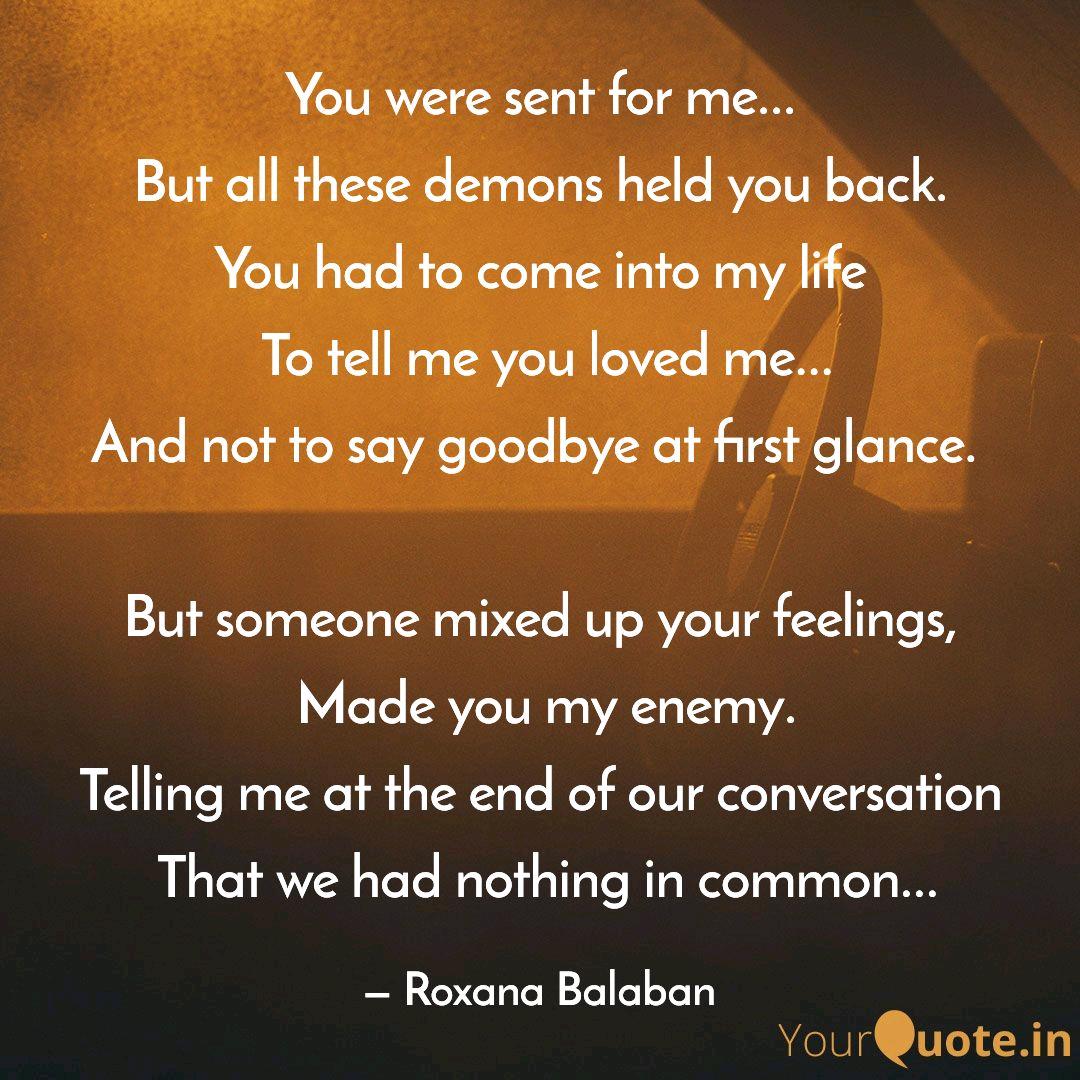 You Were Sent For Me
Read Count : 115
Category : Poems
Sub Category : N/A
You were sent for me...

But all these demons held you back.

You had to come into my life

 To tell me you loved me...

 And not to say goodbye at first glance.  




But someone mixed up your feelings,

 Made you my enemy.

Telling me at the end of our conversation

 That we had nothing in common...




When you know how many messages

 We wrote every day. 

You say goodbye to me,

When I had so much...

 To give you, to say, to show...




You were meant for me, 

But your heart changed its mind. 

 You were sent for me,

 But you chose to tell me it can't last.