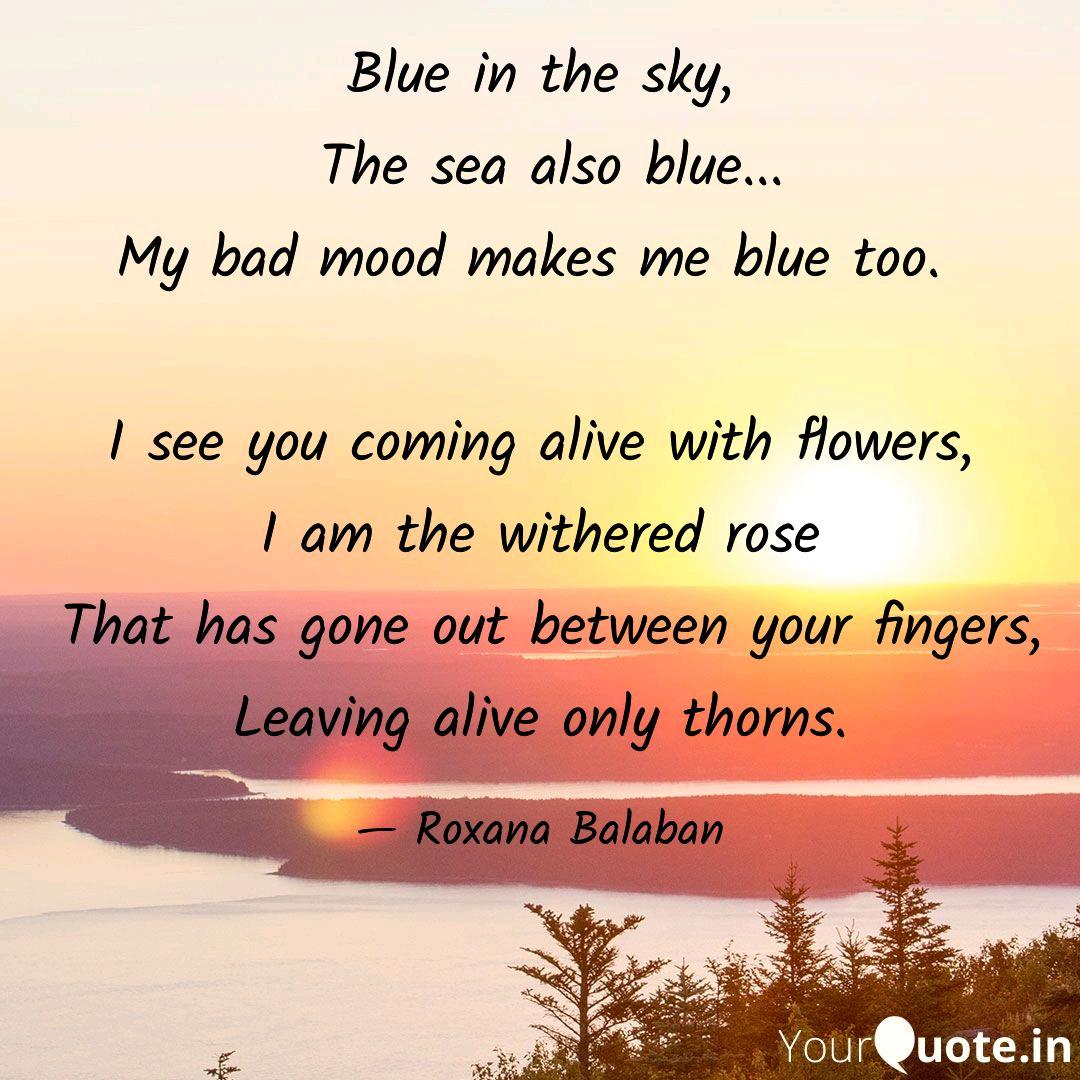 I Am The Withered Rose
Read Count : 79
Category : Poems
Sub Category : N/A
Blue in the sky,

 The sea also blue...

My bad mood makes me blue too. 




 I see you coming alive with flowers, 

I am the withered rose

 That has gone out between your fingers,

 Leaving alive only thorns. 




 Red on my blouse,

 Red as my heart.

Red is the blood

 That stains all my bones. 




 I see you leaving,

 I count your uneven steps.

 I am the ground on which the flowers sit, 

Making them bloom every spring.