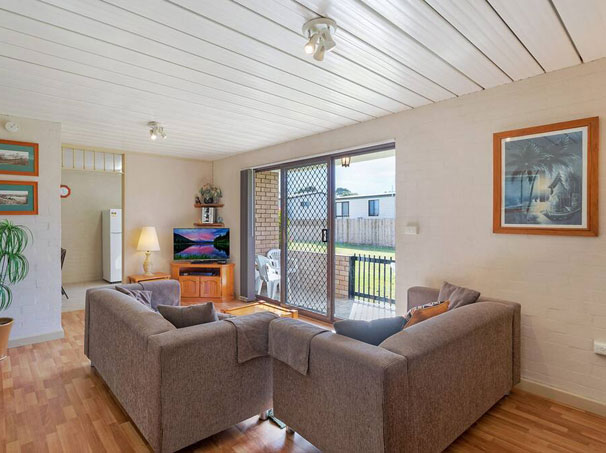 7 Great Ideas For A New Home Makeover
Read Count : 64
Category : Diary/Journal
Sub Category : N/A
If you've spent a lot more time scrutinizing your home in the last year, this list of home makeover ideas is for you.




Whether it's a long-overdue cleaning day, a creative project, or a decor makeover, these ideas may have been on your bucket list for a while, or maybe you're about to add them.




None of them are too labor-intensive or expensive, and none should take too long (especially if you have someone else do the work). However, these mini home makeover ideas have the power to transform and brighten up your home.




Now that you're spending more time at home, you can also make the most of your living space while practicing social distancing. A DIY home makeover may be just what you need to lift your spirits and make your time at home more positive.




Little things like removing clutter and rearranging furniture and decor can go a long way toward turning your home into a quarantine haven.




1. Get creative with craft




Why not take the time to put on your creative hat and make the most of the supplies you have lying around your house?




Whether it's a handmade spring wreath, using old birthday and holiday cards, wallpaper samples, cotton wool, ribbons, or fabric scraps, you'll be amazed at what you can create to help give your home a makeover. You will also have a little fun in the process.




Why not create a fun piece of wall art and frame it for display in your home or use spare fabric to create DIY cushion covers?




The items you create will not only look great on display but will also be completely unique and personal to you. You can also engage the kids to keep them entertained.




2. Create a gallery wall




If creating a gallery wall in your home is a job you've been putting off for a while, now's your chance to do it! It will serve to bring something original to your home while creating a new environment.




Whatever your style, gallery walls can provide an instant makeover that will completely transform any space in your home, whether it's on your staircase, in your bedroom, or in the vantage point of your living room. All you need is a selection of prints, some equipment to hang them on the wall, and a little creativity.




Creating a gallery wall doesn't have to be complex or take hours and hours. It's about gathering your favorite pieces that also show your personality. Experiment with different styles and types of wall art, whether it's a mix of bold color prints, bold and quirky patterns, typographic images, or your favorite family photos.




3. Bring the outside in




Nature can be a really simple yet beautiful way to transform your home. If you have a garden that is just beginning to bloom in the spring sunshine, why not bring a selection of flowers or a smaller plant indoors?




They can make beautiful centerpieces for your dining room table and will add instant sparkles to your living room.




If you go for a daily walk and see some wildflowers growing, collect the petals and let them dry. You can then use them to create natural homemade potpourri that will be a wonderful addition to any room.




Plants and flowers not only instantly make your space look more beautiful; they can also increase your well-being and make you feel uplifted, making them the perfect addition to any home.




4. Reorganize and order




If the rooms in your house have looked the same since you moved in, now might be the time to rethink. Simply changing the position of furniture in your home can be a really effective yet easy way to give it a makeover.




You can move items around for optimal space or shake up some of your décors by rearranging bookshelves etc.




As well as transforming your home, removing any clutter and unwanted items can also be really beneficial for your mood, bringing positive and uplifting energy to your home.




5. Go floral in a white kitchen




White kitchens are essentially a blank canvas and allow you to get creative when you want to add a decorative look – this is where wallpaper comes into play. It can be a wall or an alcove, but it can transform the overall feel of your kitchen.




6. Rearrange your furniture and decor




Change can be a good thing, especially when you watch the same thing every day. Rearranging the furniture in your living room or bedroom is a great way to give it a new perspective without buying anything new.




When planning to reorganize, it is important to measure the items you are reorganizing.




Just because they fit one way doesn't mean they fit another. By writing down the measurements early on, you can better decide what to move and what to keep as is.




Thanks to modern technology, there are a variety of home design apps you can use to measure, plan, and design your space before you have to physically move anything. Consider the traffic flow of your home when designing your space.




7. Office Space Makeover




Many of us are now working from home, which can be a big adjustment if you're not used to it.




Some of us may not even have a desk at home, while others do but need to reorganize their workspace. If you don't have a desk, find a place in your home to set up a shop that's out of the way, whether it's the dining room table, kitchen counter, or another area of your home.




For those of you who have a desk that you rarely use, now is the time to use it! Clean it up and organize it close to your normal office setup.




To work efficiently, some of us may need additional equipment such as a second monitor, keyboard, etc. so, make sure you have everything set up correctly in its own space.




Do you feel restless? You may want to order or design a tall computer stand to use as a standing desk. If you avail of remodeling services in Alhambra by Queen Remodeling you can get all these done effortlessly.




Contact us at Queen Remodeling today if you want a remodeling of your home. We will make sure it is done according to your needs.