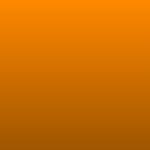 The Kind Of Disco That Could End Up In A Very Dangerous Way But Fun Experience (Book A) Readed From A Female Dominant Point Of View.
Read Count : 53
Category : Notes/work
Sub Category : N/A
I meet him in a disco a few years ago, he was drunk and he pay us (i was with some friends) drunk.




We bring him home because he was totaly drunk and at home a friend say would we take off his pants and we did it, and we laugh of him, of his small dick. i make some pictures of him and after we go home. A few days later i go to his home and say to him what's happened and i make pics of him naked.I say to him he had to do what is ask him to do. At first i ask him to go buy,me some clothed i by on a second hand site. I also buy some girls underwear i let him wear. i also talk to the girls he wear girls pants when he go pick up what i buy and it was a game with all those girls.Once a girl i buy some stuff ask him to show his girls underwear and after another one ask him to show his cage. Yes, after a few weeks i start play with him, slap him in his face, spit on him, spank him, play with his small dick. I told him he may lik my ass if he was kind and i let him do it. After a time i let him lik my pussy, bring me my breakfast




This is how our relationship starts.