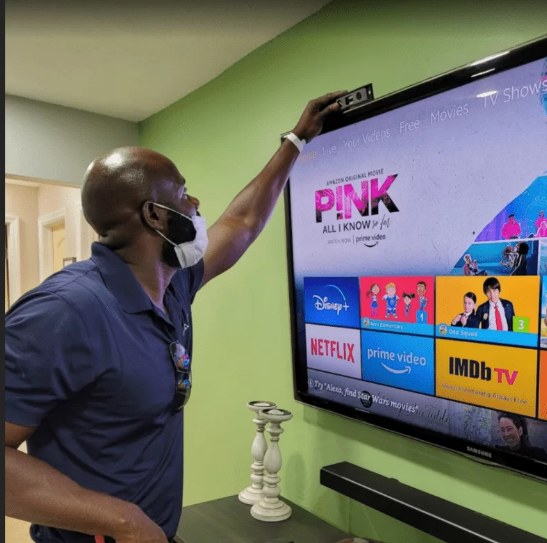 TV Installers & TV Mounting Service
Read Count : 54
Category : Blogs
Sub Category : Science and Technology
Full A-Z TV Installation Service 

We favor DIYing your way out of many situations but when it comes to installing a TV, letting an expert do the job is crucial. The TV itself is a fragile device and falling on the ground just once is enough for it to get a cracked screen and dead pixels. Mounting the TV by yourself poses the risk of the mount getting loose in the future and your TV falling down.

So, hire the professional team at KBA for a full TV mounting job from A-Z without paying big bucks to the department store's TV installers. Here's what our TV mounting service includes:

Bracket installation
TV mounting
Audio/video components connection
Wire management and concealment
Peripheral devices configuration
You don't get all of these services in one with the department store's installation service but you do have to shell out a lot of money on them. On the contrary, we can perform a full A-Z job at a fraction of the cost.