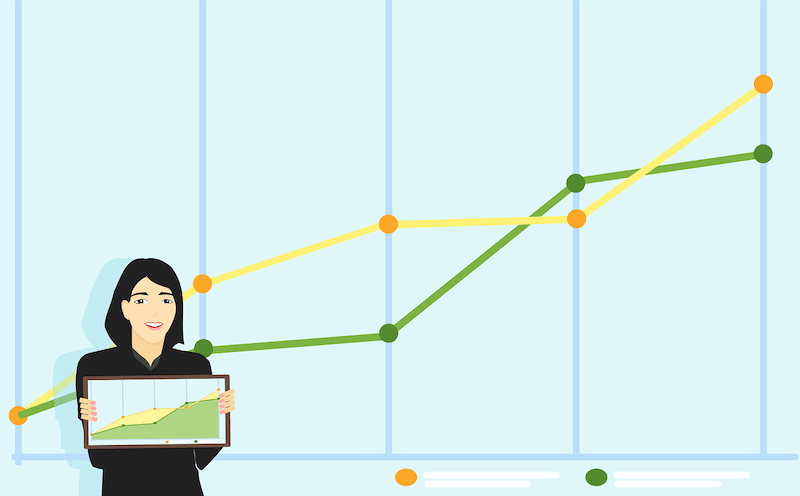 5 Tips To Rank Your Website Higher
Read Count : 50
Category : Blogs
Sub Category : Science and Technology
Every web designer and web developer's main goal is to make their websites rank higher. Most often, this goal is attained by maintaining the appropriateness of the websites. However, if you are new to Web designing but still want to compete with the strong prevalent competitors, you might want to know 5 tips to rank your website higher.

It's always best to know the tips and tricks beforehand when you are making something for the first time to make sure you are on the right track. Even if you are not a first-timer, knowing and maintaining the tips in your work will provide you with efficiency. 

So, if you are making websites whether for yourself or for your customers, make sure to maintain the following 5 tips to rank the websites higher.

5 tips to be to rank your website higher in SERP

There are some tips and tricks which are maintained by web designers to make their websites rank higher. Among them, 5 tips are mentioned below.

1. Ensure relevant and quality content
Google, bingo, Microsoft Edge, etc are the search engines that show the contents of the websites which are most appropriate and enriched with information. The more enrich the content of a website is, the higher it ranks in the optimized search engines. So, the first thing you need to ensure is that your websites contain relevant contents which are rich in quality and capable of increasing site traffic and authority. 

2. Keep updating the website regularly 
"You have designed a website once and your work is all done "- this type of thinking is hazardous for your website.  To make sure your website is attracting enough traffic, you must upgrade and update the provided content on a regular basis. Websites containing relevant and up-to-date information rank higher in search engines.

3. Ensure proper placement of keywords 
In Website ranking on the search engines, keywords play an important and significant role as the websites are shown according to the keywords the user typed. So, if you can ensure the proper placement of keywords in your website and content, you will be one step ahead of your competitor's Websites. You can hire SEO agencies such as Rank Fortress Academy to get proper keyword placement.

4. Provide backlink and alt tags
Try to provide backlinks (links to other websites that will be helpful for the readers to find further details about their queries) and alt tags into your websites. Alt tags help the users to understand any image or video better.

5. Make the websites mobile-friendly 
Most often, the users of the search engines are mobile users. If your website can also be viewed on mobile and has a mobile-friendly interface, then the site traffic will be increased and the rank will be higher.

Conclusion 
As mentioned earlier, the above 5 tips or features are some of the most important and significant to maintain while creating a website. 

Google or any other optimized search engines have their own ways to look for the most appropriate websites to present before the user. And maintenance of the above 5 tips will make sure your websites are being recognized by the search engines and ranking higher than the other websites in search engines. 

So, make sure to follow the tips and enrich your websites with quality content, proper placement of keywords. If you are a customer and need a website from web designers, make sure that they have designed the websites by maintaining the above 5 features.