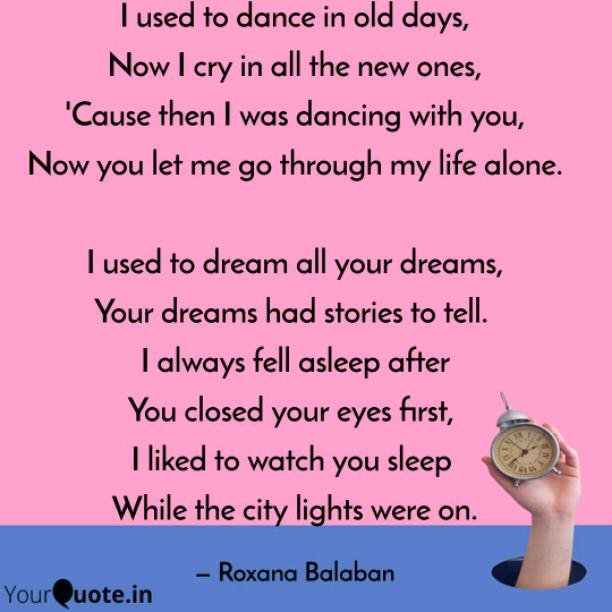 Your Dreams Had Stories To Tell
Read Count : 75
Category : Poems
Sub Category : N/A
I used to dance in old days,

 Now I cry in all the new ones, 

'Cause then I was dancing with you,

 Now you let me go through my life alone. 




 I used to dream all your dreams, 

Your dreams had stories to tell. 

 I always fell asleep after 

You closed your eyes first, 

I liked to watch you sleep 

While the city lights were on.




I used to laugh on rainy days, 

You used to cry when the sun was too close.  

Too close to the sky, to our skin, 

Now the sky has burned,

 And my eyes have thorns.