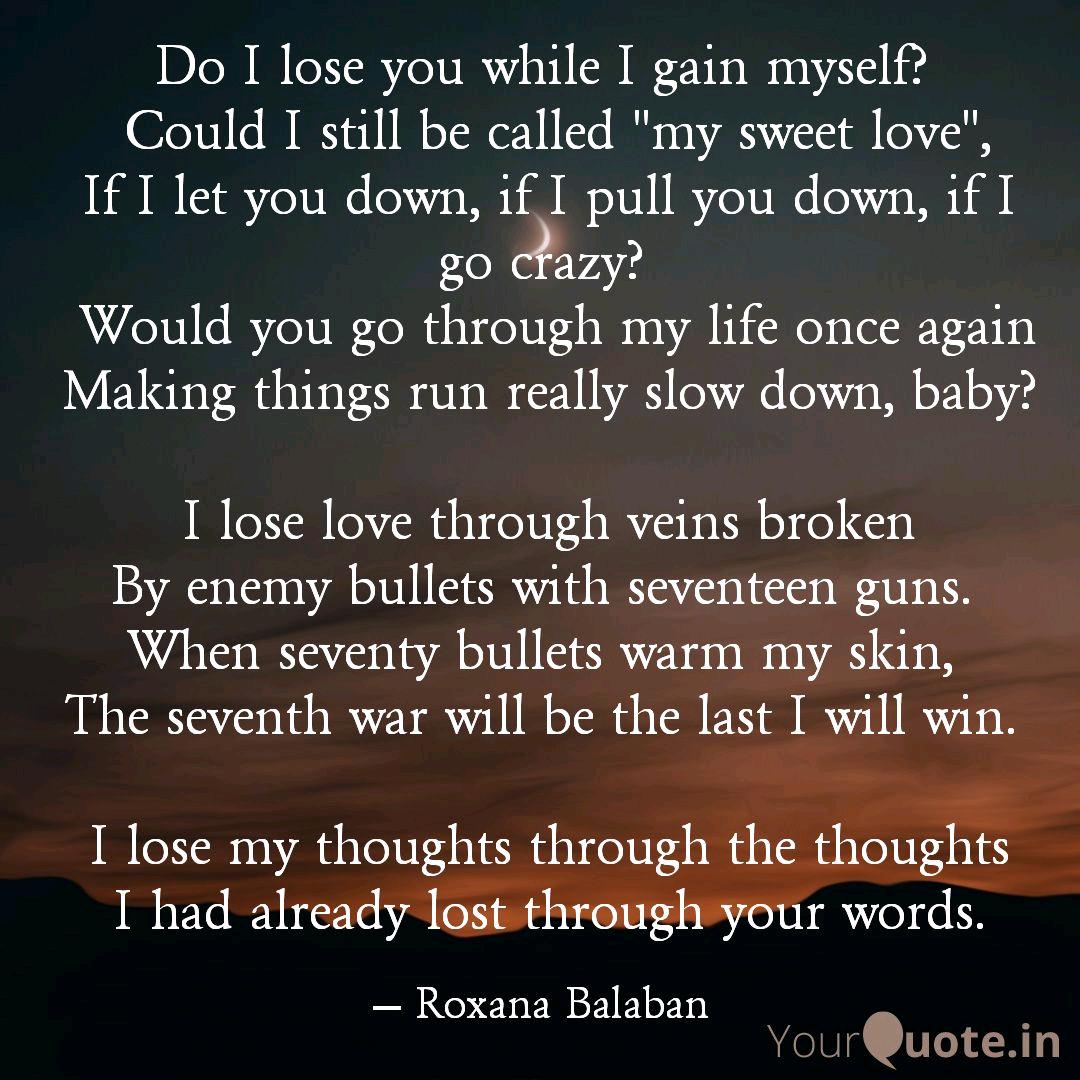 Seventeen Guns
Read Count : 57
Category : Poems
Sub Category : N/A
Do I lose you while I gain myself?

  Could I still be called "my sweet love",

 If I let you down, if I pull you down, if I go crazy?

  Would you go through my life once again

 Making things run really slow down, baby?




  I lose love through veins broken 

By enemy bullets with seventeen guns.

When seventy bullets warm my skin,

The seventh war will be the last I will win.




 I lose my thoughts through the thoughts

 I had already lost through your words.




Will I be called the loser

 If I become your sole winner?

Winter in the middle of summer,

 When the glaciers melted...




The mountains got drunk in the sky,

With the salty drops of those lazy mornings.

Will I lose if I gain the freedom

To love myself more, instead of loving you?