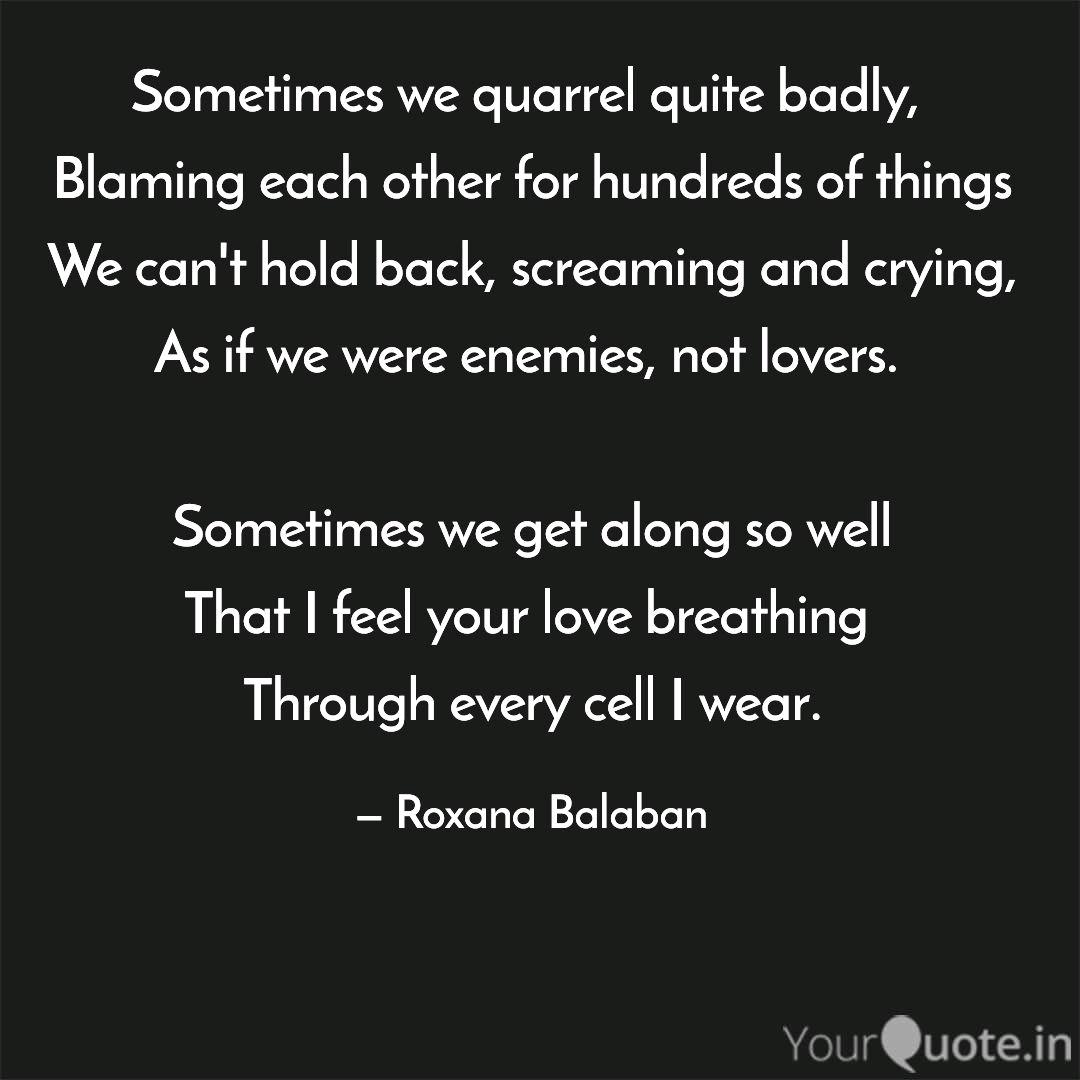 Screaming And Crying
Read Count : 81
Category : Poems
Sub Category : N/A
Sometimes we quarrel quite badly, 

Blaming each other for hundreds of things

 We can't hold back, screaming and crying, 

As if we were enemies, not lovers. 




 Sometimes we get along so well 

That I feel your love breathing 

Through every cell I wear.




  I could have left hundreds of times, 

But I never did.

  I would have given up but our love

 Is stronger than our pride and worries,

And I will fight for us

 Until I no longer have the strength

 To do it on my own, my baby girl.




 Tell me how you feel next to me,

 Tell me that what you feel now no one

 Made you feel before. 

Tell me 'cause I feel crazy 

When I do not hear your beautiful words

 That soothe my soul

 And make you perfect, my wife,

Just as no one else could fit in my dreams better.




Tell me that even when the sun goes down,

 You will warm my skin.

Tell me that even when the sky falls,

 You will stay here.  

You will stay safe and stong with me.




Sometimes I tremble at the thought 

Of what will happen to us when

 The darkness descends like

 A shadow on the earth.

Making us dead - 

Crushing our love...




We will be reborn from the ashes, 

We will love each other from the beginning. 

 I leave my soul in your laughter,

 Shake my hand hard and love me more.